When you say 'silks', most people in SL might think of swishing gauzy pieces of next-to-nothing, but Spyralle brings us the lovely Silk Road, with this lovely Snow Moon colour scheme as a current group gift.  The all-mesh tunic and trousers combination comes in five sizes, and is an update on her older Silk Road line.  Snow Moon is a teaser for an exclusive version of Silk Road sold only at Fair Play this month!   Both of the updated  versions come in male and female fittings.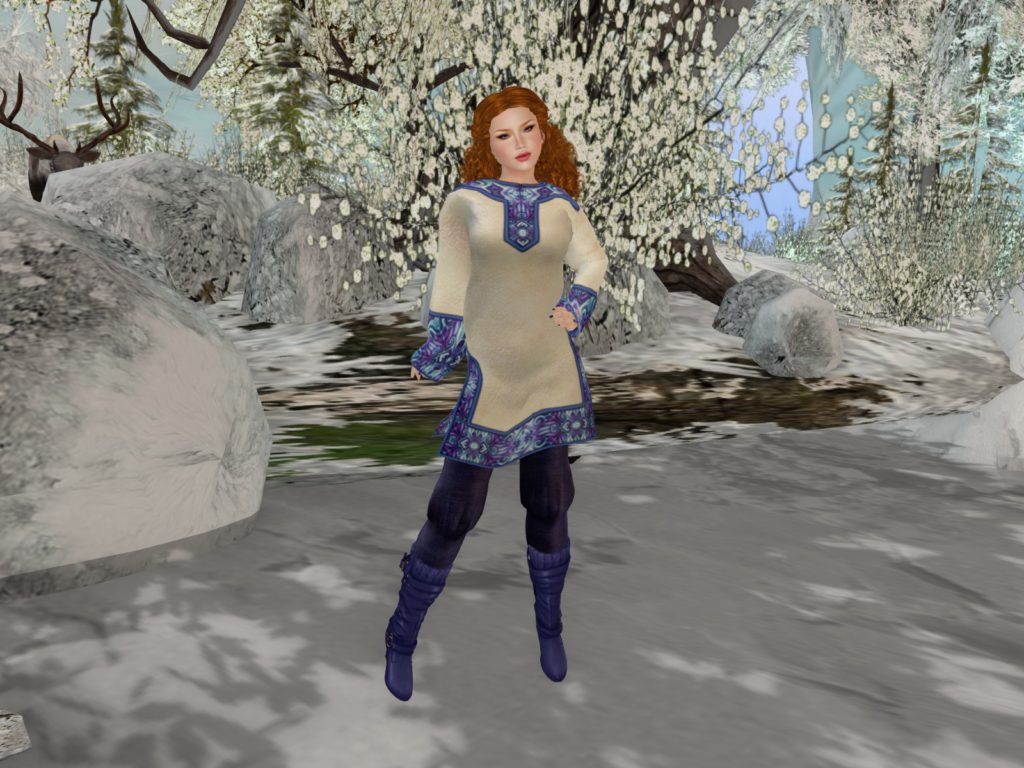 A silk tunic and trousers may not be the warmest for the winter weather, but the colour scheme seemed perfect for a visit to the winter sim at Two Moon Paradise.
I changed my hair to the shorter 'Taylor' cut by Calico for this rear-view, so as to show off the lovely collar detail.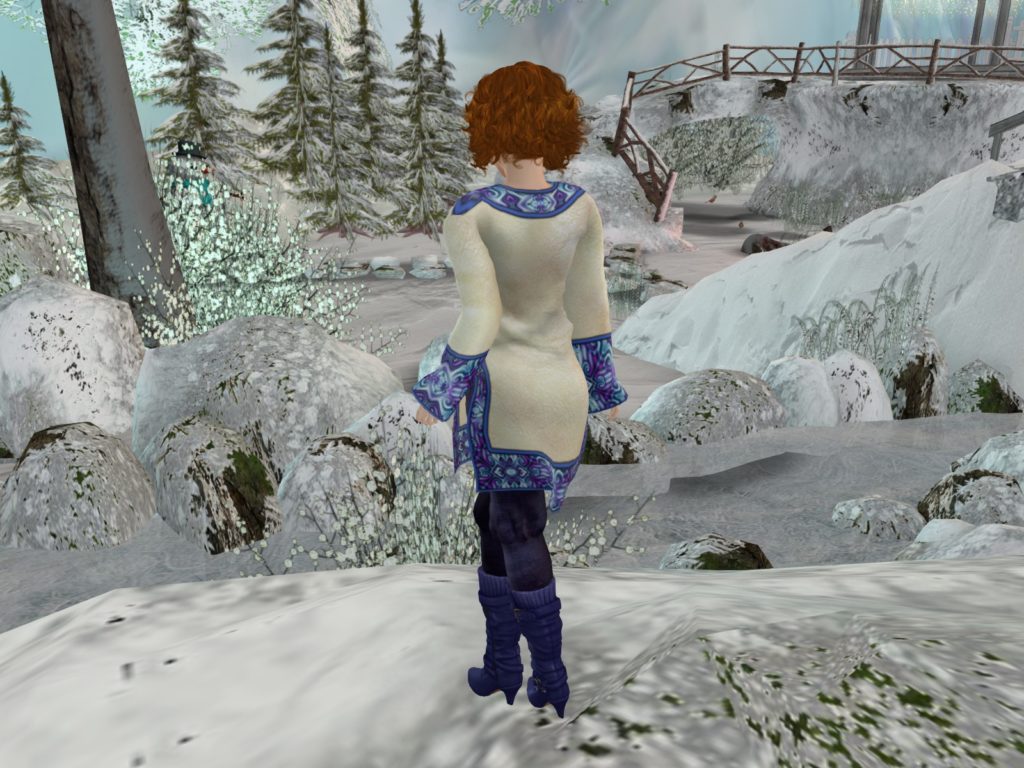 The tunic comes with three lovely texture choices for the detail, all along the same colour scheme.  I can't figure out which one is my favourite, but such fun to have the choices!  I had to include three snaps here to show them off, I don't think a pic of the HUD would do them justice!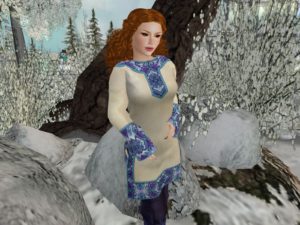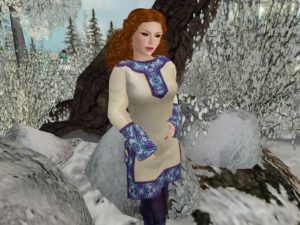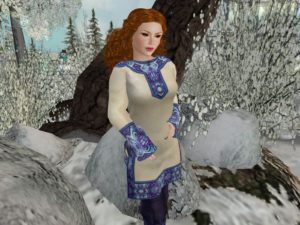 The purchase version  includes a HUD with six natural tones for the field colour and six different pattern variations for the trim.  You can stop by Spyralle for a look at the ad and to pick up the Snow Moon group gift, but the full version is only available at Fair Play. You simply must stop by for a look!
I should also make a note of the lovely boots from Baby Monkey, some of my go-to favourites.  They come with a fabulous colour change HUD with 32 colours to choose from!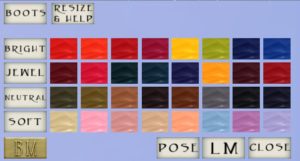 Aloha!