We're not to Spring yet, our park is still deep in the throes of winter (and if you haven't visited to try your hand at solving our ice maze, you should).
But spring is on its way!  This mesh dress was an MM prize from  Darling Rentals, and comes in standard fitmesh sizing, plus fitmeshes for Maitreya, Belleza, and Slink.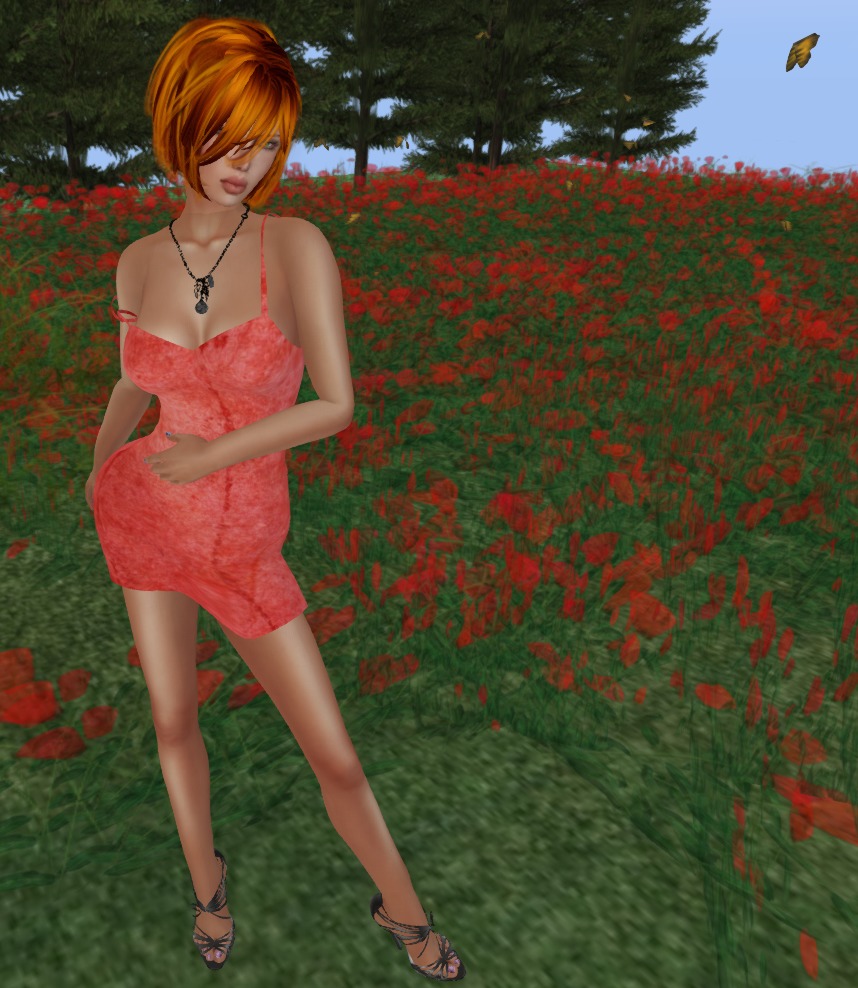 I mentioned these sandals in my previous post, but realized they weren't very visible.  They are by Like Design, and if you are not a group member, well, you should be!  They do some wonderful essential shoes for Slink that go with nearly anything.  They are usually available in store on Lucky Letter boards or Midnight Mania boards, and sometimes have been available as SLF&O group gifts.  I recommend checking them out!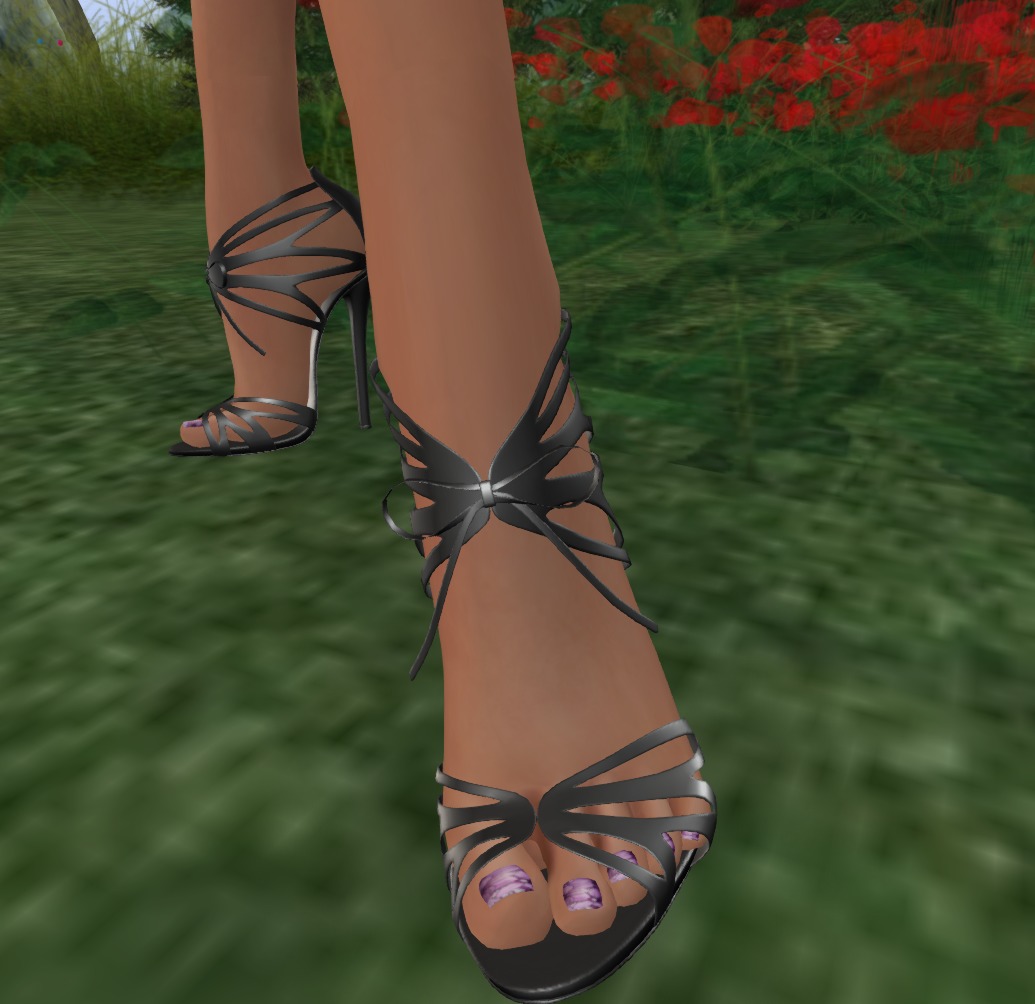 And lastly I'm wearing a necklace that I got as an old group gift from Pixel Box Designs.  However, it's still available in store for purchase at the nice low price of L$50.  The black steampunk theme sets the dress off nicely 🙂