I'd like to share one of my favourite artisans in SL, Spyralle.    Kerryth Tarantal at Spyralle uses a lot of fractal- and geometry-inspired textures to produce some stunning designs.  Kerryth manages to beautifully blend mathematics with an organic flow – reminding us of the fractals evident in a fern stem, in a seashore, in lightning.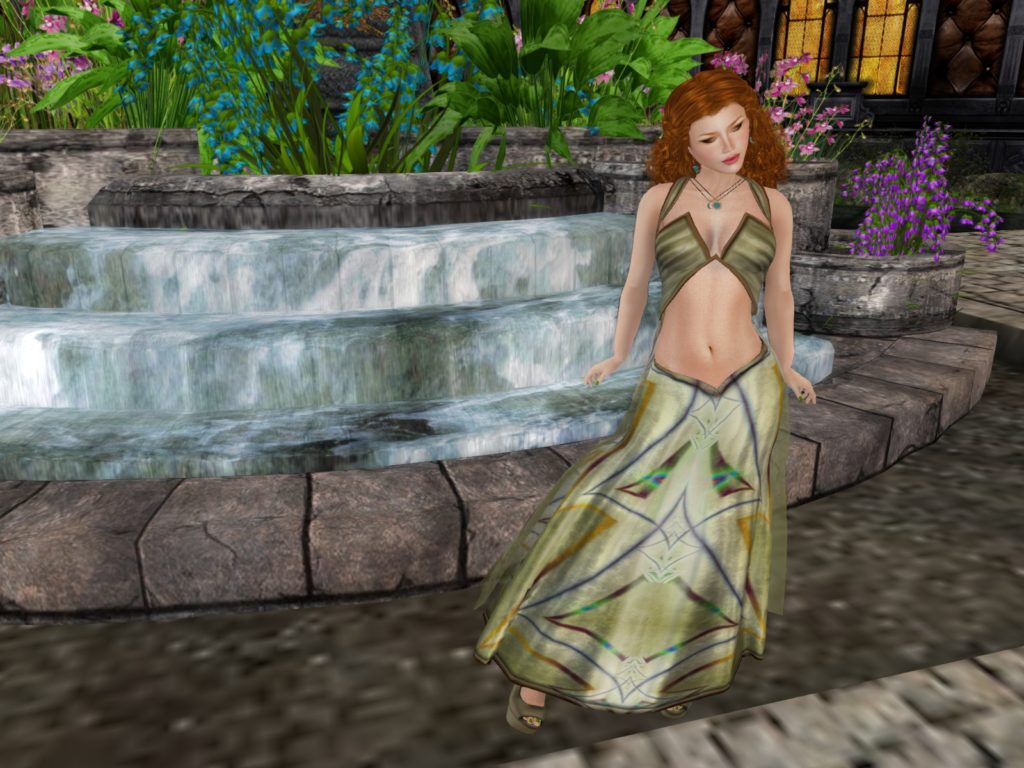 Esyld is a lovely mesh skirt and top that together make a beautiful gown.  This one in particular appeals to me due to its versatility – it's equally at home at a ball and in more casual settings.  The outfit is packaged in seven sizes – the standard five plus XS+ and M+, with top and bottom independent to allow you to get the perfect fit to your shape.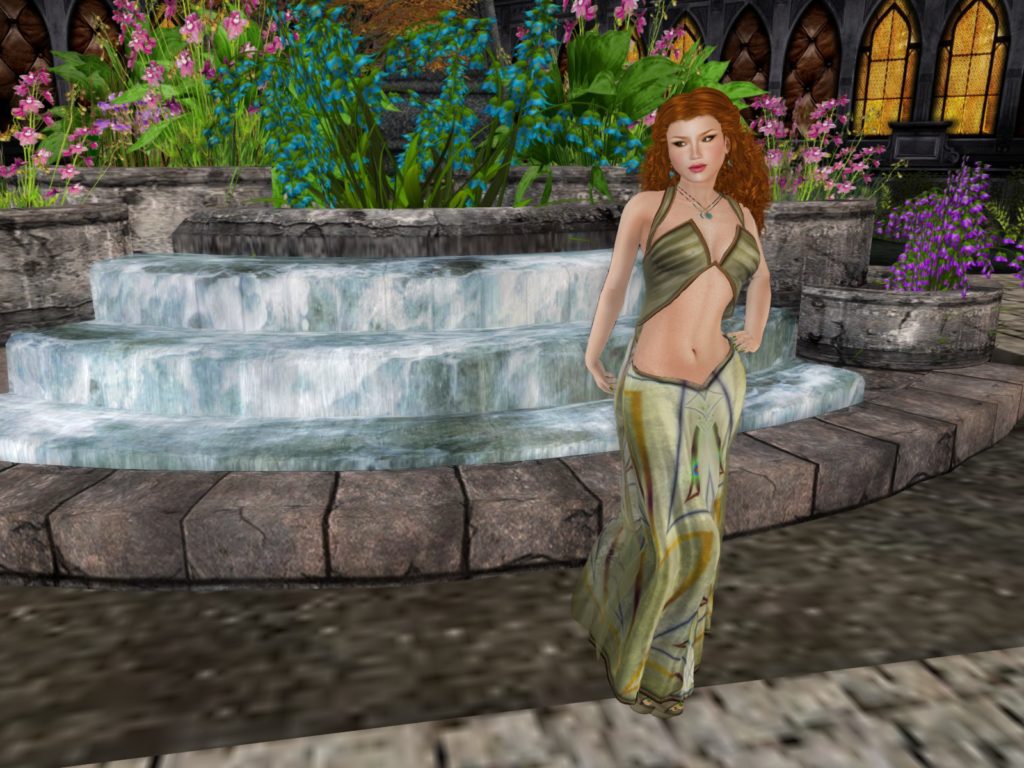 I really love the lace-up corset-style back!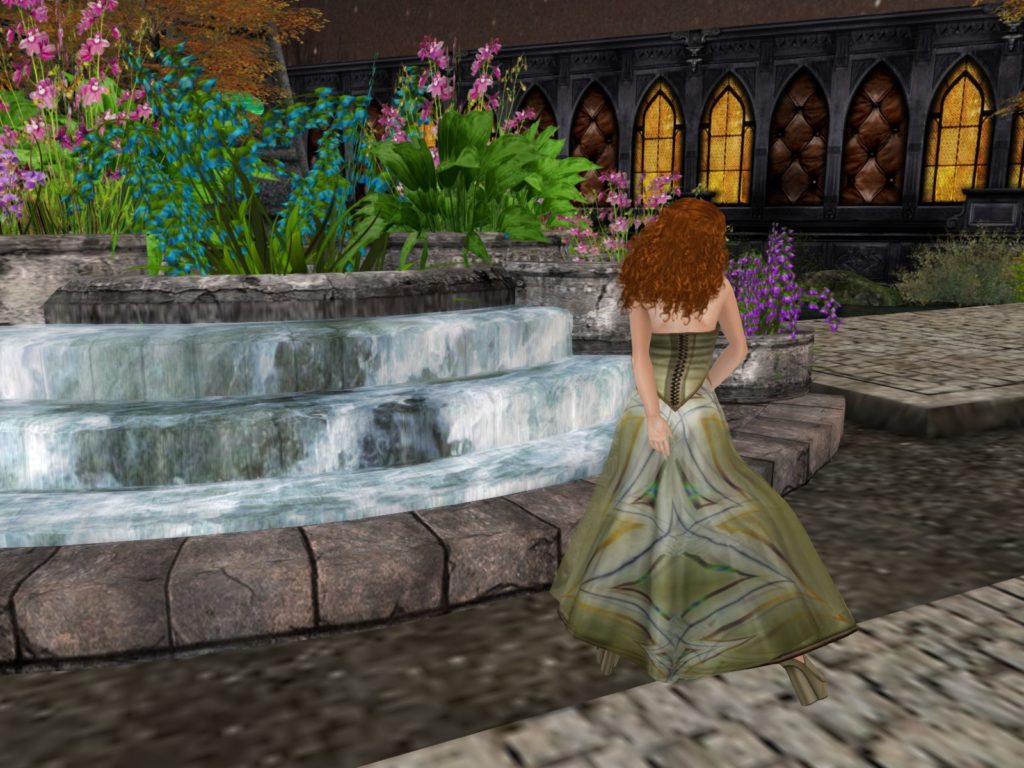 My necklace and earrings are from N@N@, who sadly closed their inworld store earlier this year.  They still have a Marketplace link, however, with quite a few of their offerings still available there.  The Sun and Moon bring out the greens and blues in the skirt and top, while blending nicely with the more earthy tones.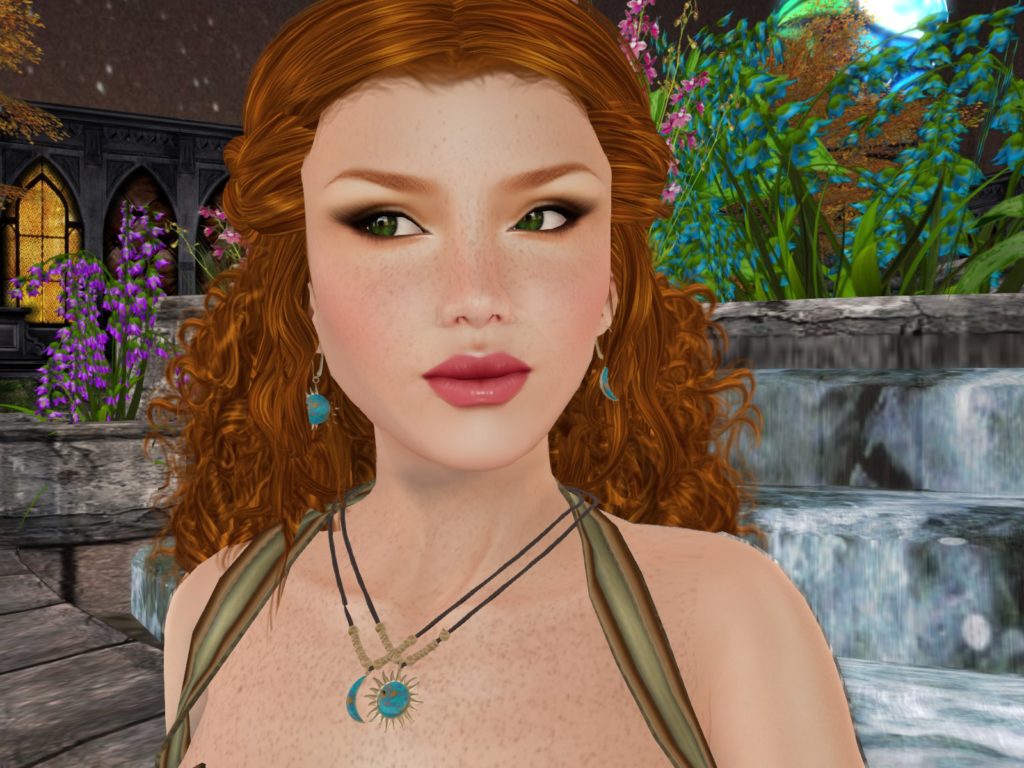 Wishing you joy in this and every season!  Aloha and mahalo!