It must be something about the holidays – the elegance of a ball, gowns and tuxedos gracing every form, spinning about the ballroom floor?  Doesn't everyone attend holiday dances in full gowns in Real Life?  Perhaps not… which may be what draws us to such finery here.  In any case, Fi's Creations brings us an elegant multi-piece gown with a wealth of options to suit the individual.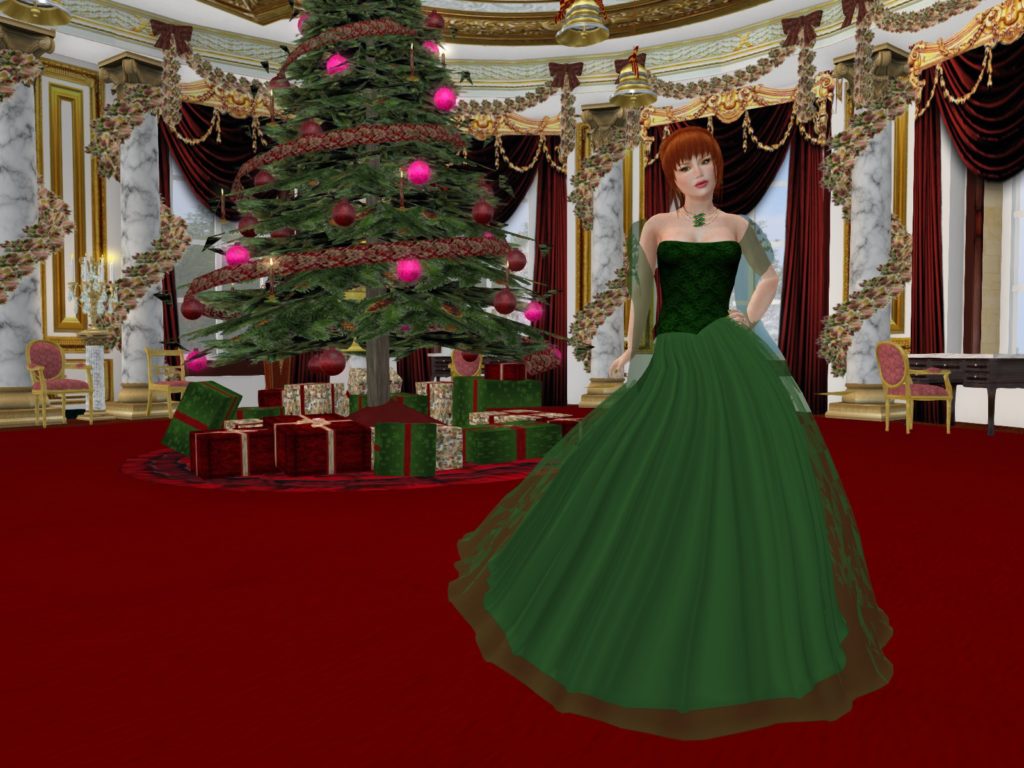 The Beauty gown comes in separately sized corset and skirt (all 100% mesh in five standard sizes).  The skirt features a gauzy overskirt ('frills'), and all three items are individually colourable by HUD.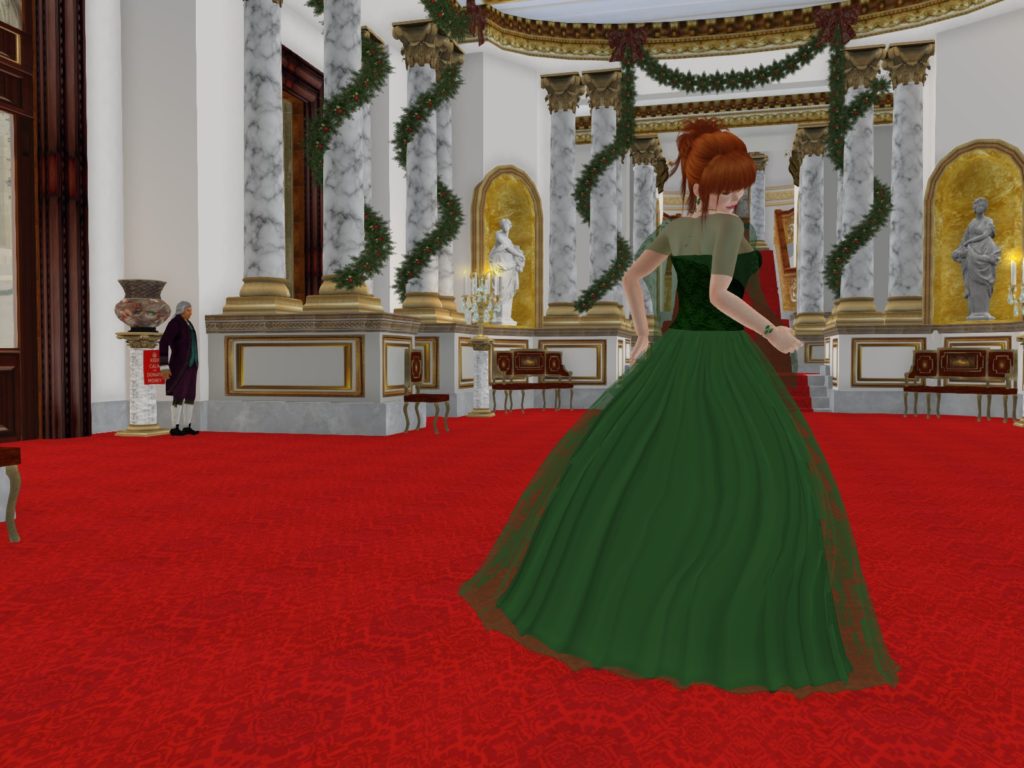 The Beauty gown is available in two colour pallets – 'Classic' featuring five bold colours, and 'Pastel', featuring five more muted shades.  As a thank-you to her VIP members, Fi offers that group access to a sixth choice!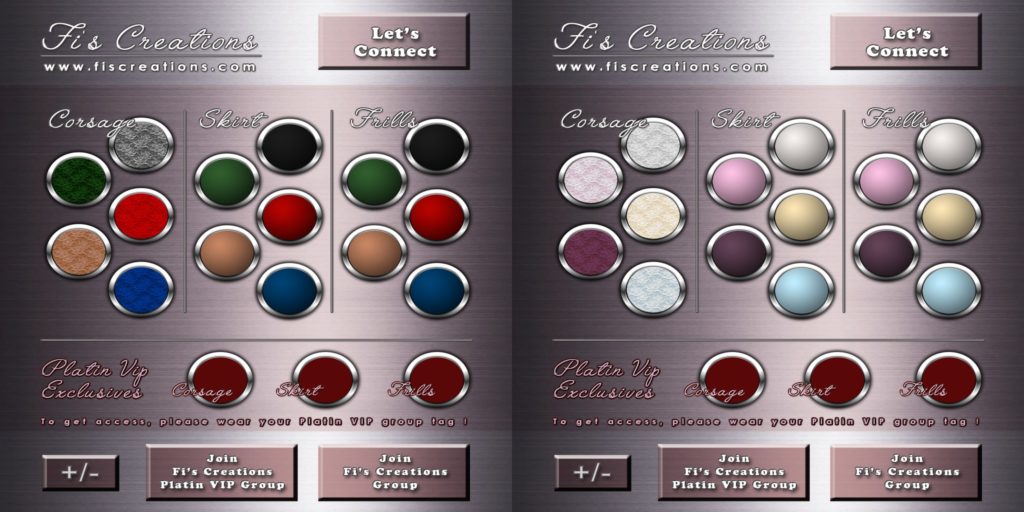 Each of the colours may be mixed and matched to give that perfect individual look for you.  As you might have noticed, I'm a big fan of greens for some reason!
The shawl is available separately, and comes in opaque, semi-transparent, and transparent textures (I'm wearing the transparent, I always tend to get warm while dancing).
All items are available at the Designer Circle where they are on a special reduced price until January 9.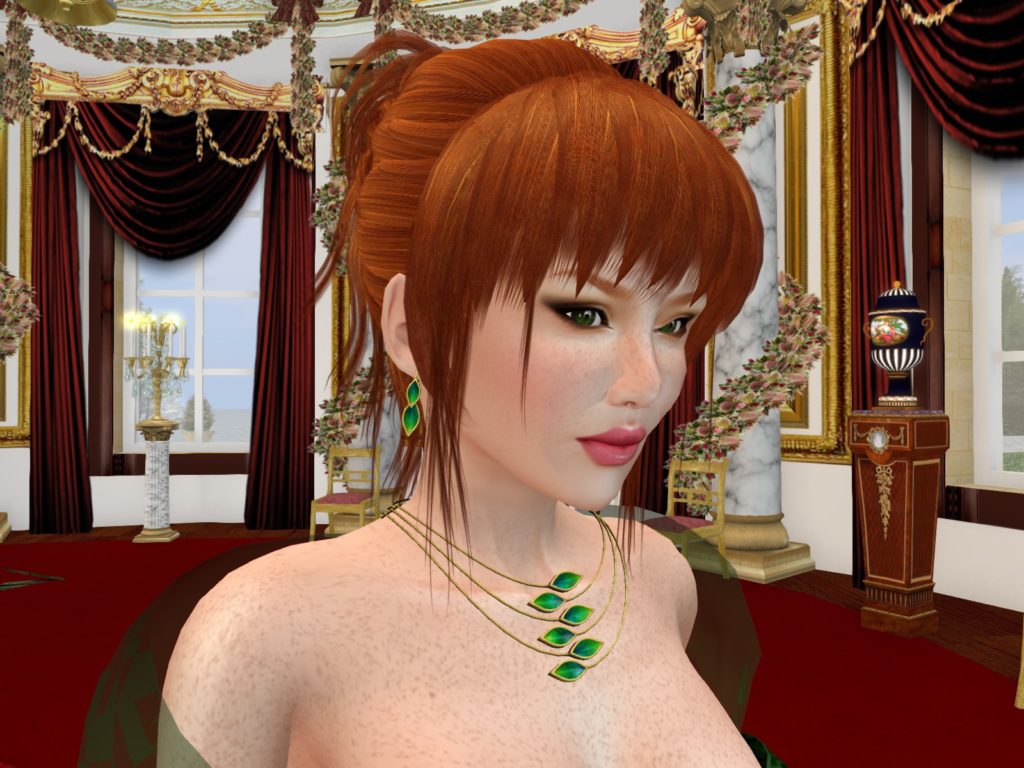 I've chosen a rather simple yet elegant accompaniment for Fi's Beauty – the Summer Leaf collection from Spyralle.  Why summer?  This is the Solstice, after all, a time in the darkest part of the year to celebrate new life, to celebrate the turning of seasons, to look forward to the Sun!  What better augmentation could I choose?
Lastly, a word on the locale of these shots.  This is the lovely  Christmas at Buckingham Palace exhibition, the perfect locale for such fancy dress.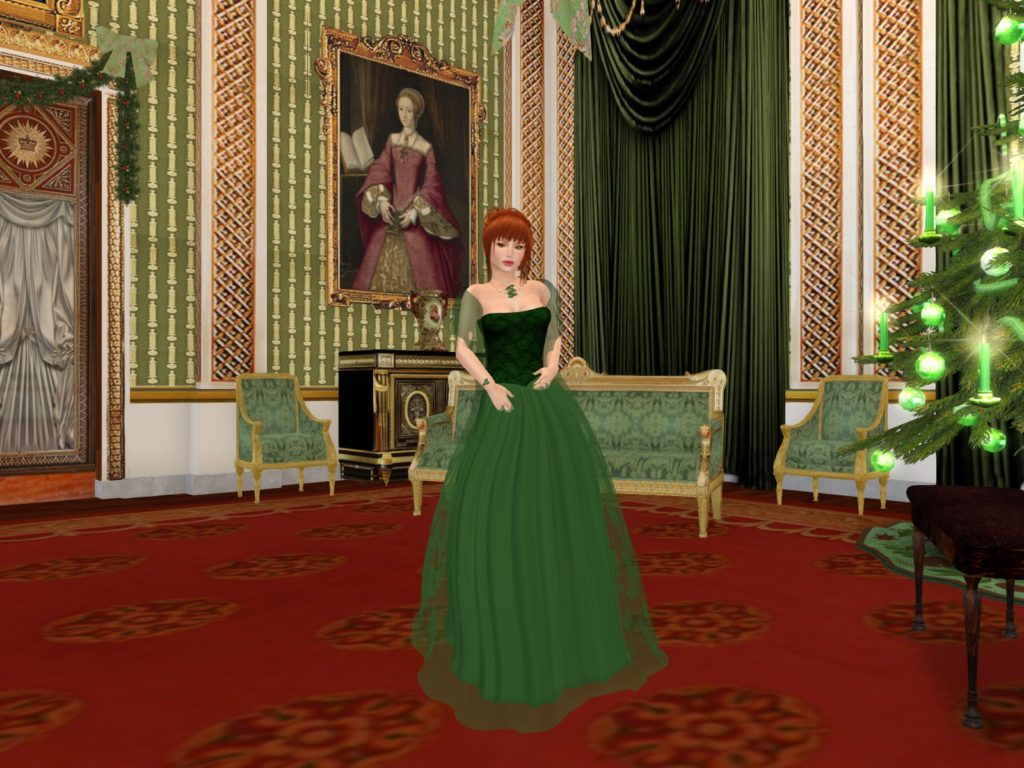 I'm not sure who's portrait that is, but she surely couldn't have had such a wonderful time as I.
Mele Kalikimaka!  Mahalo, and aloha!