I recently stopped by Blue Moon Enterprises while travelling across SL on the Peace on Earth 8 hunt.  I was pleasantly surprised to not only find their treasure for PoE (to be shown later), but a lovely gown offered as a gift for their group members.
The Lady Sophie is a medieval-inspired gown offered in five mesh sizes.   The gift is in Holly – just my colour – but the gown itself is for sale in five shades, including night (black), ruby (red), royal (blue) and peace (a pale blue-white).  While it's perfect for a seasonal party, it's beautiful year-round.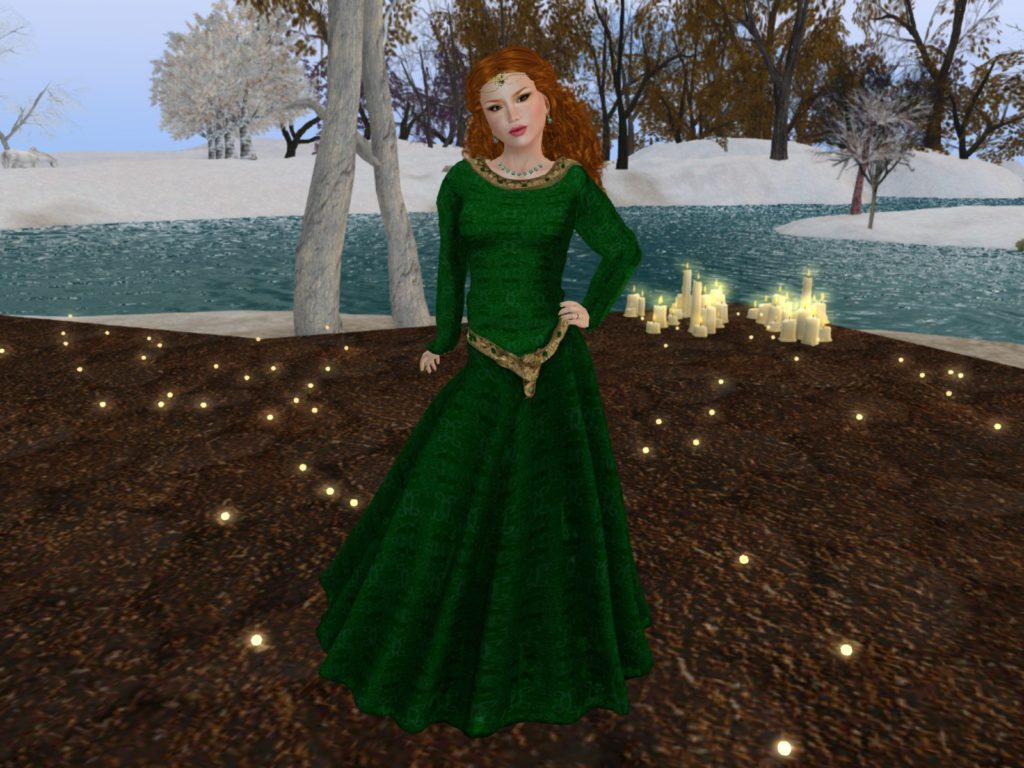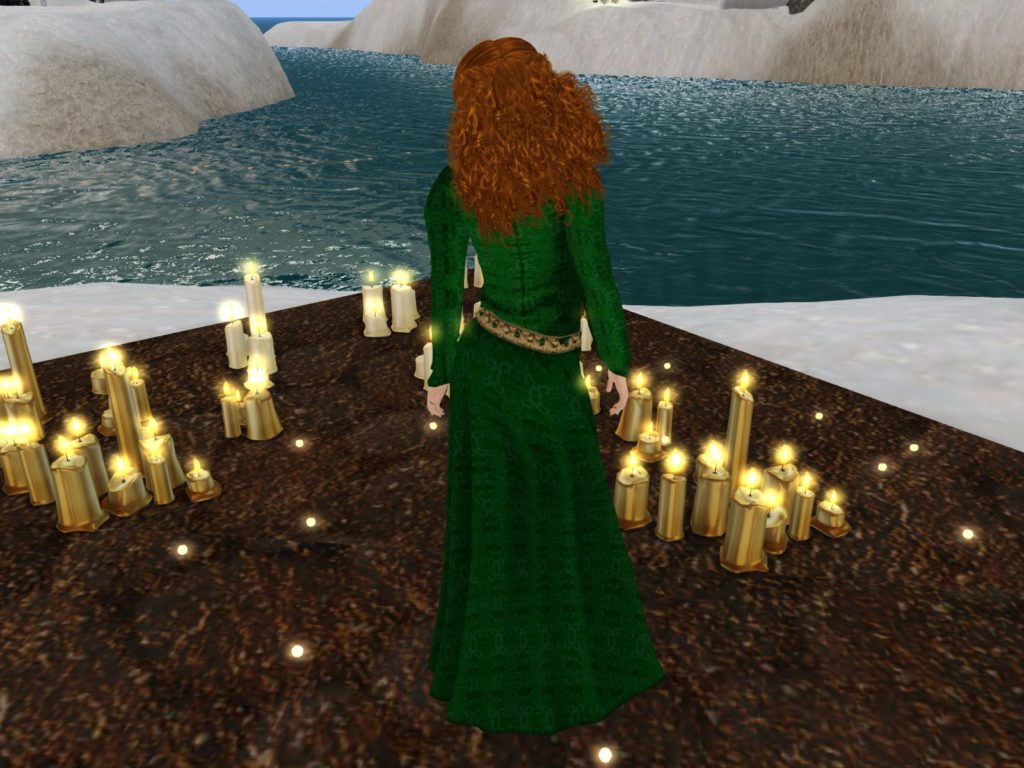 I've accompanied Lady Sophie with the POE8 hunt item from Beloved: the Nola choker and earrings.    The Nola has a texture-change HUD with four different jewel textures – aquamarine, diamond, emerald and ruby.  The circlet is part of a lovely set from BL that includes the circlet, arm and leg bands, and a belt.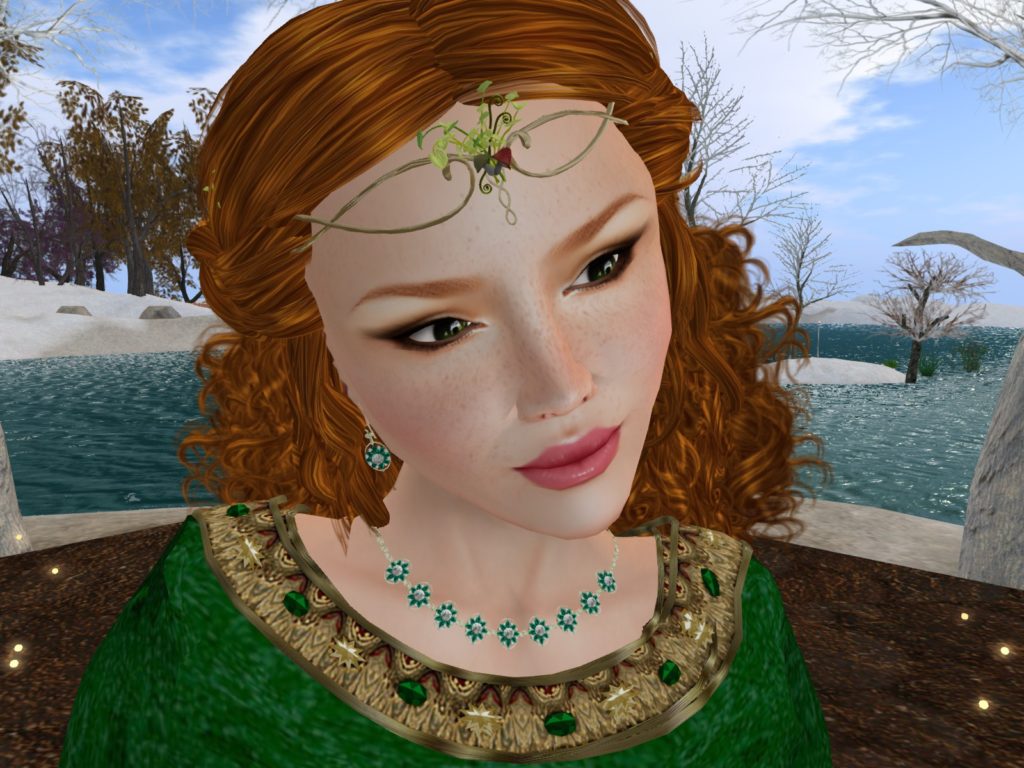 Mahalo and aloha!