Some more hunt items from the Peace on Earth hunt for your enjoyment.  Ana Markova Designs have been very generous with group gifts in their short history, and their items for POE 8 are no exception.  This wonderful dress comes in two styles with this duo tone design and a solid red design.  The fur shoulder piece is attached to the dress, somewhat limiting your options, however it's still a lovely dress to be seen in!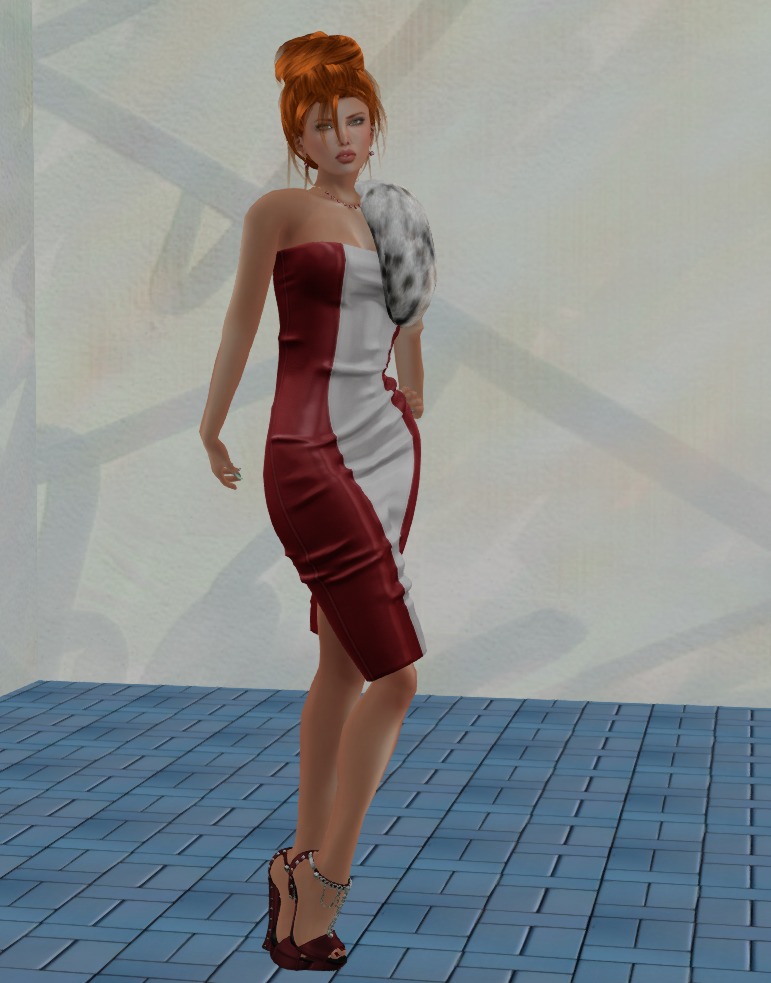 Not stopping there Ana also has a second gift for POE 8, the matching shoes for Slink and TMP feet!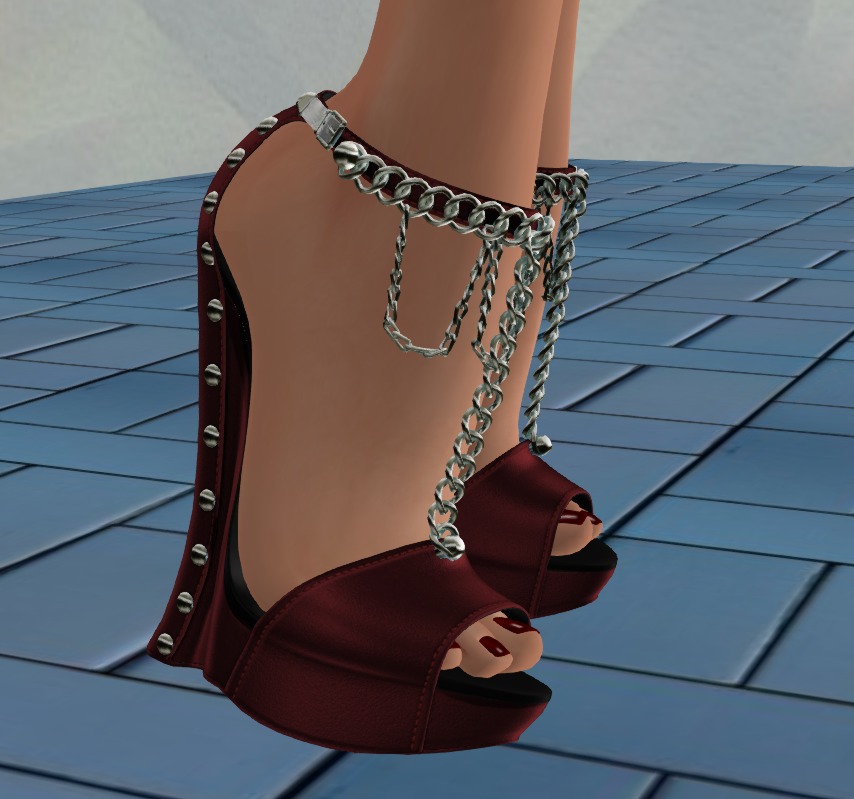 And complementing the outfit, Beloved Jewerlry has this stunning jewelry set for POE 8, that include the necklace, earring, and ring, all with color selectable gems in diamond, ruby, emerald, and aquamarine!