I don't know if I've mentioned it before on the blog, but Aeon and I maintain a little public park open to everyone at ground level on our land.  We like the concept of keeping the park in line with the seasons, and we have done spring/summer, autumn and winter themes before, and now it's time for our second winter!
This year, after seeing a very good maze on another sim a few months ago, I got the idea to make an ice maze where the roof of the maze could double as a skating rink!  Much more exciting and fun to have to find your way through before pulling on your skates than just a plain old frozen pond 🙂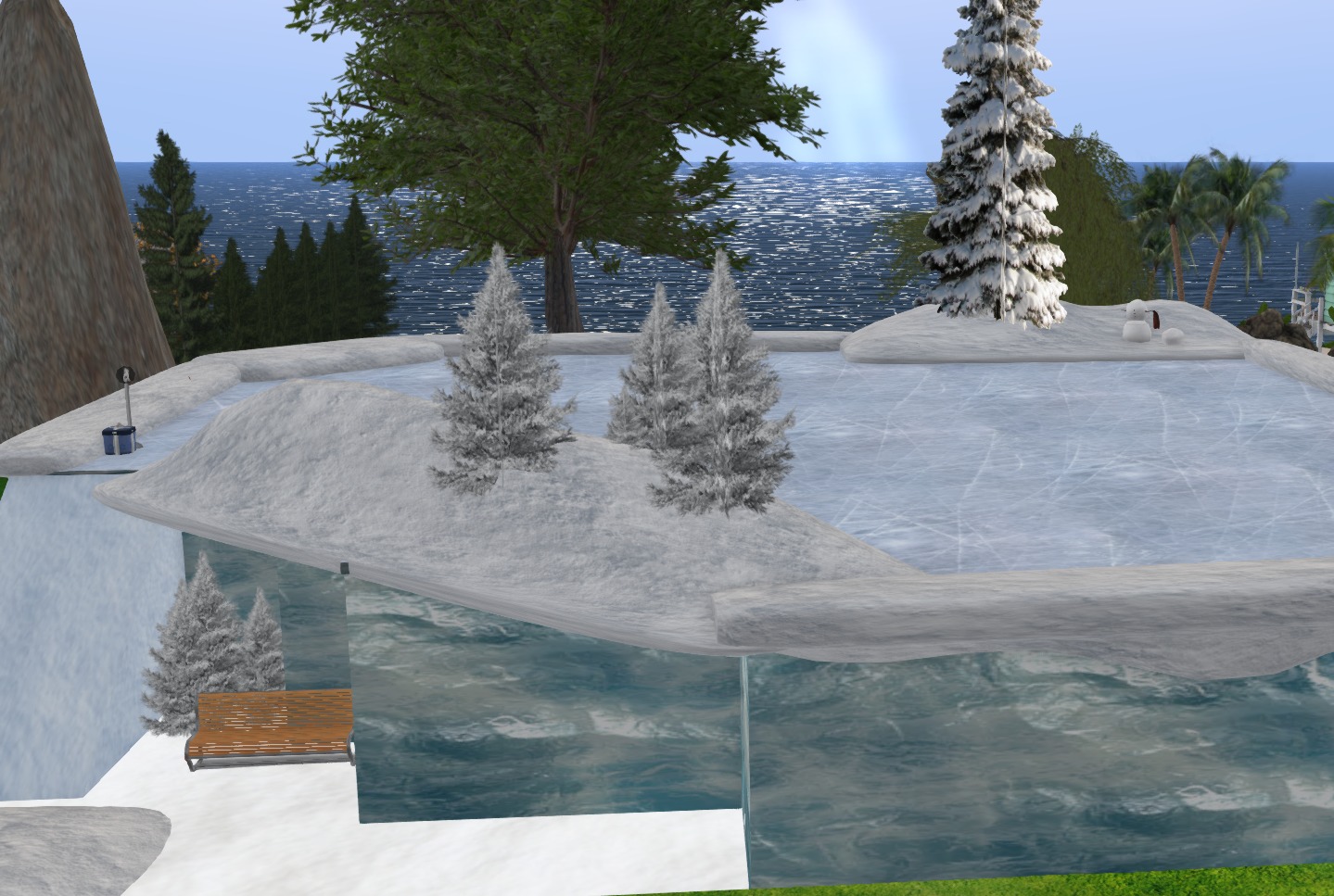 The maze is tricky as it's what's called an imperfect maze, meaning there are loops (she says with an evil grin).  There are two entrances and one exit, but the exit is one way and cannot be entered from outside.  Don't worry, the one way door is completely invisible from the inside!
Come and have a go, see if you can solve it!  Bring a partner and find the kiss pose inside!  Or give up and have a skate (free skates are available) or have a dance.  Most of all, have fun!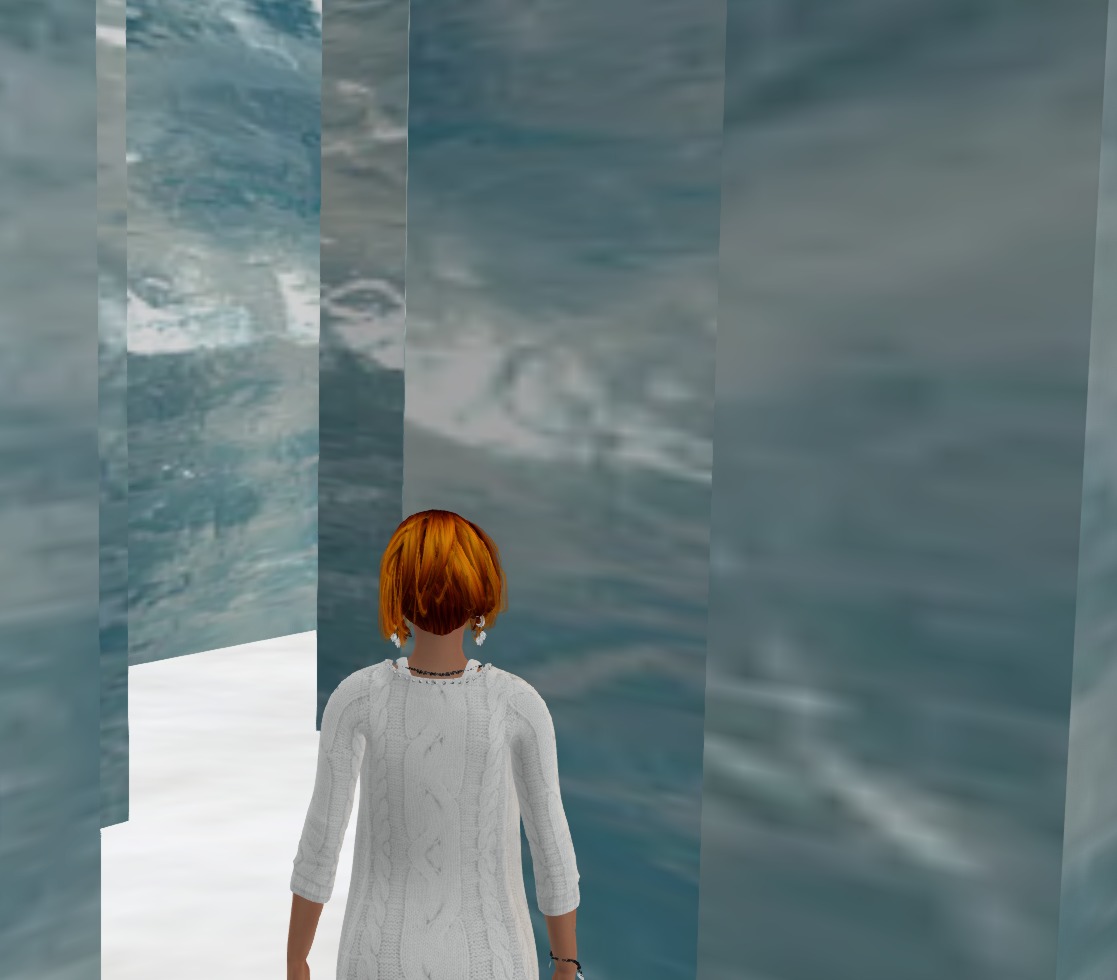 Location: Aeon and Blue's Retreat – Miriam