I've mentioned previously that I love searching out locations for photos.  Today, I'm showing you Kat's Retreat, a private house that is nonetheless open to everyone.  I can even rez my pose stand here!
Kat seems to be a kindred spirit, following the seasons on her land, and has it totally decked out for Autumn!  Fantastic!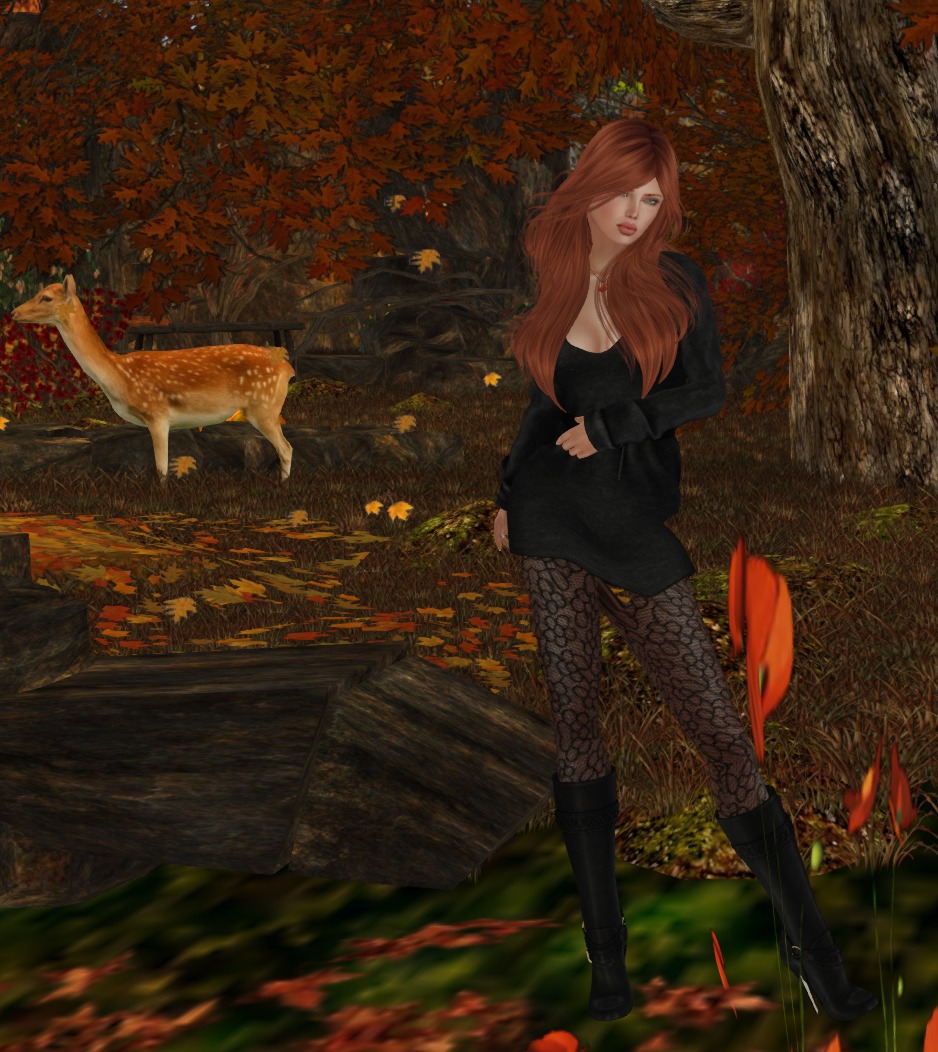 My outfit is by StormCrow Design.  The knit top is mesh in the standard sizes, the leggings are system with appliers for Lena, Maitreya, Omega, Slink, and WowMeh.  And the boots are unrigged mesh with a resizer script, suitable for anyone.
Outfit: Dress with Belt – Black knit, leggings, boots by StormCrow Design
Hair: Stone Cold Seduction by Exile