The secret is out, all you SLF&O group members, Liv Glam Boutique have dozens, and I do mean dozens, of group gifts for us!  This lovely spring mesh gown is just a sample of what awaits you, just for wearing your SLF&O tag, all for FREE!
I like this look a lot, and so you get a few more pics 🙂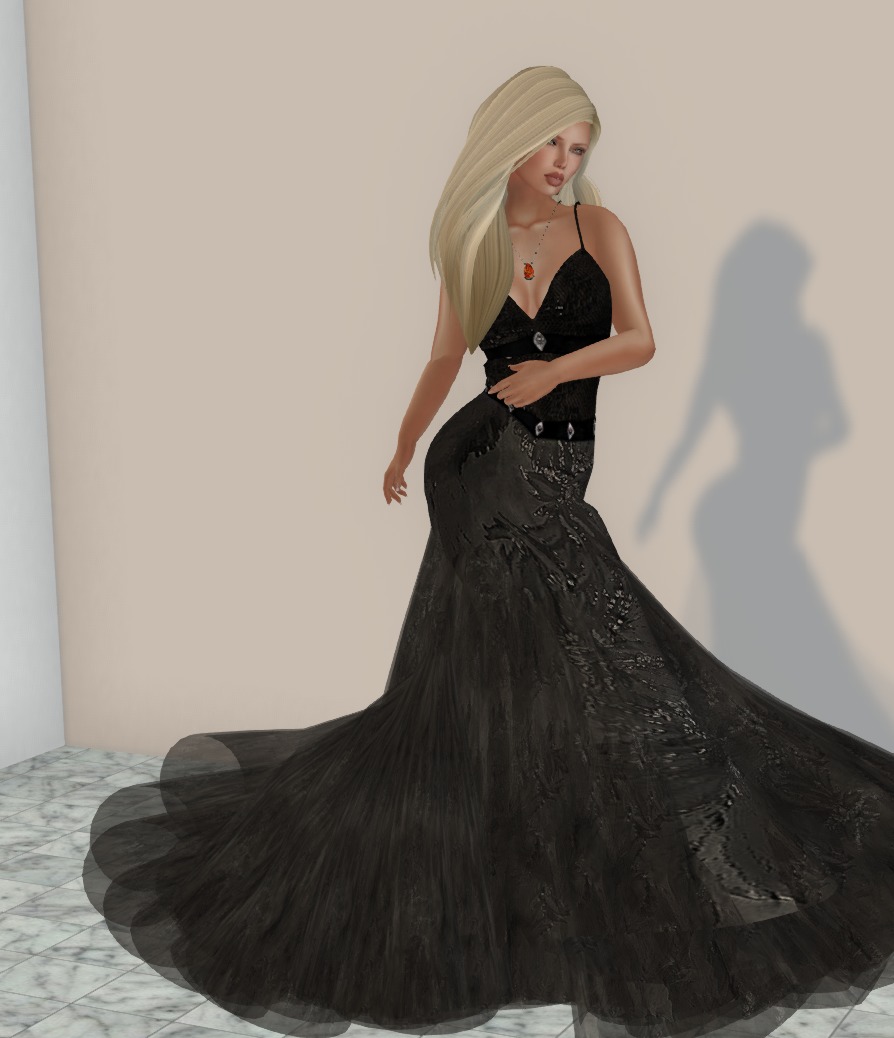 And just a close up of my hair from Tris, also showing off the lovely necklace and matching earrings from Beloved.