Inspired by Blake?  Catty Catseye lets your inner feline roar, in whatever form your true colours show.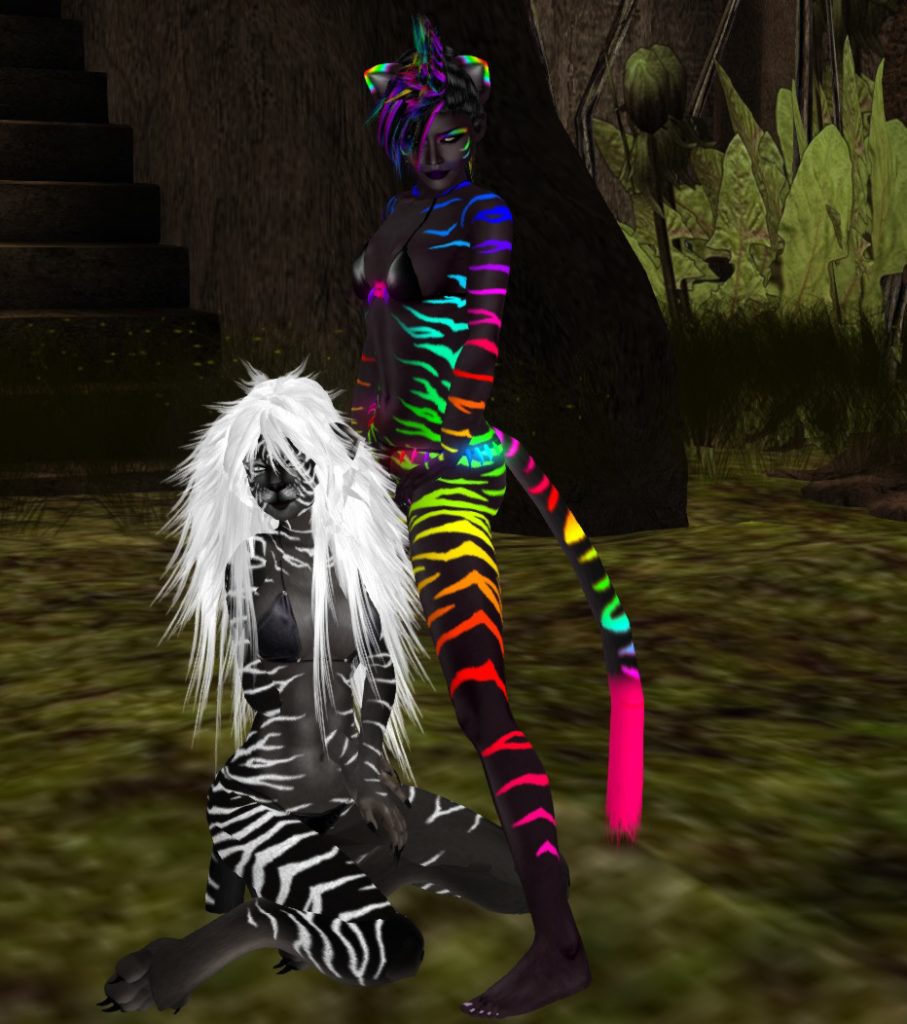 Aeon:
Blue:
The  limited edition Tigra Black – Rainbow includes skin (with appliers for Slink Physique and Omega as well as the standard SL skin layer), ears, and tail (and claws/nails, not worn).  The Black & white tiger does not include appliers, but does feature digilegs and a very feline face!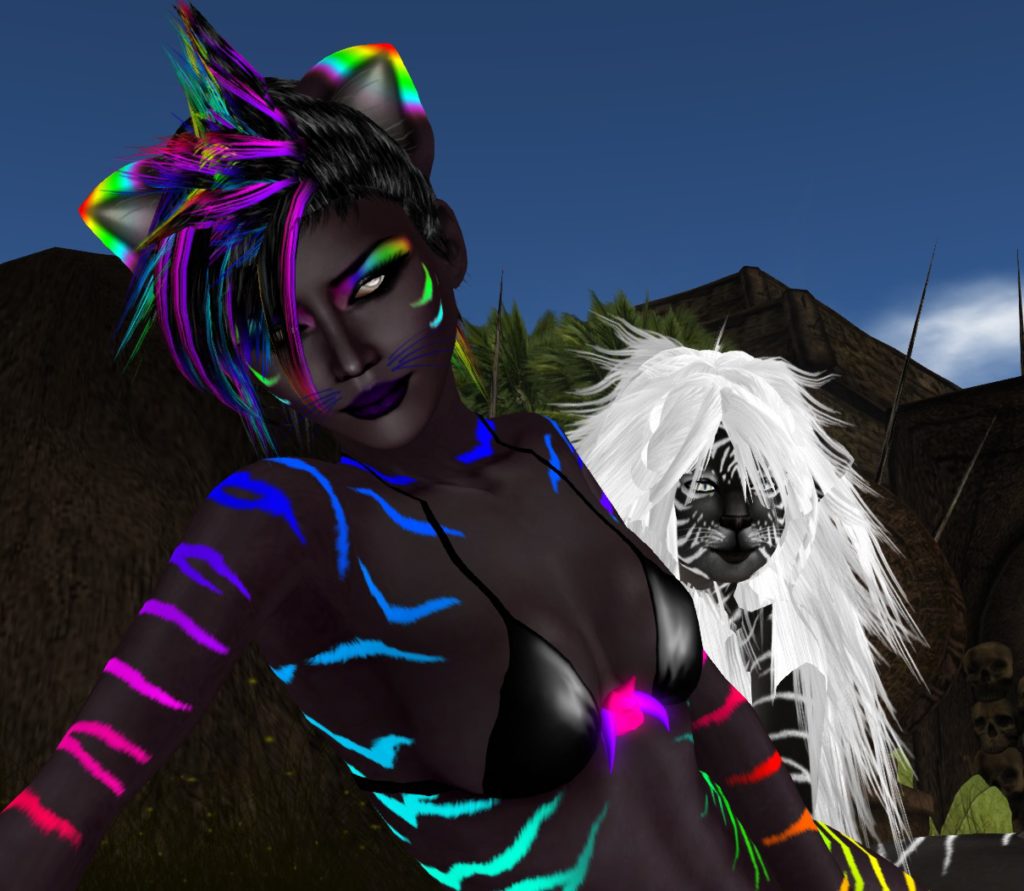 In what distant deeps or skies
Burnt the fire of thine eyes?