It's November, but unseasonably warm weather makes it comfortable in sandals and bare sleeves.  Comfy clothes for the weather are provided by Rowena's Designs, surprising us all with Daisey, a mesh overall and knit top combination in five sizes.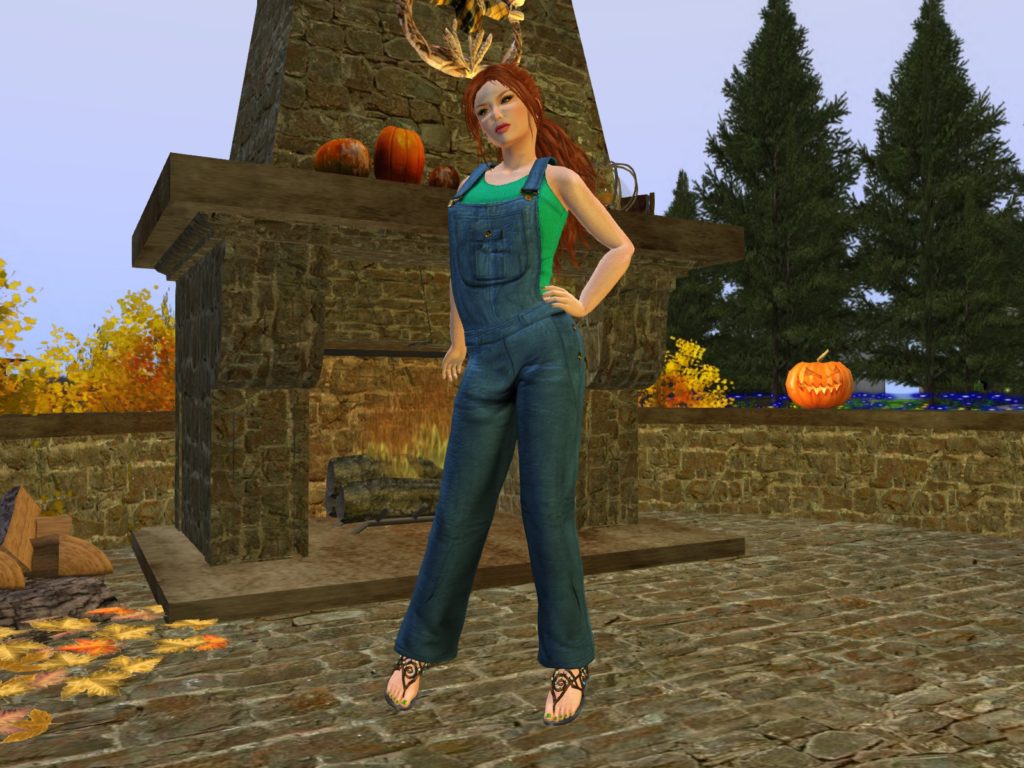 If you've been reading this blog, you know I've got a bit of a gripe against merchants who sell each individual colour or texture of their product at exorbitant sums.  The Daisey overalls feature Rowena's norm: a colour/texture change HUD, with six different colours for both top and bottom, each independently selectable for 36 possible combinations.
What else to add?  Oh, yes – this is a FREE GIFT for members of SL Frees & Offers.  Stop by, pick up a copy, and check out all of the amazing items offered by Rowena!
Hair: Amacci Lena Deep Copper
Skin : Glam Affair Cleo Europa
Body: Slink Physique
Hands : Slink Hands Casual
Feet: Slink Feet Flat