Materials science is a hot area in the real world, and Advanced Materials in SL isn't far behind!
I have to show off this fabulous dress from Ally Adventures.  Ally offers a range of clothing featuring this fabric, and each more provocative than the last!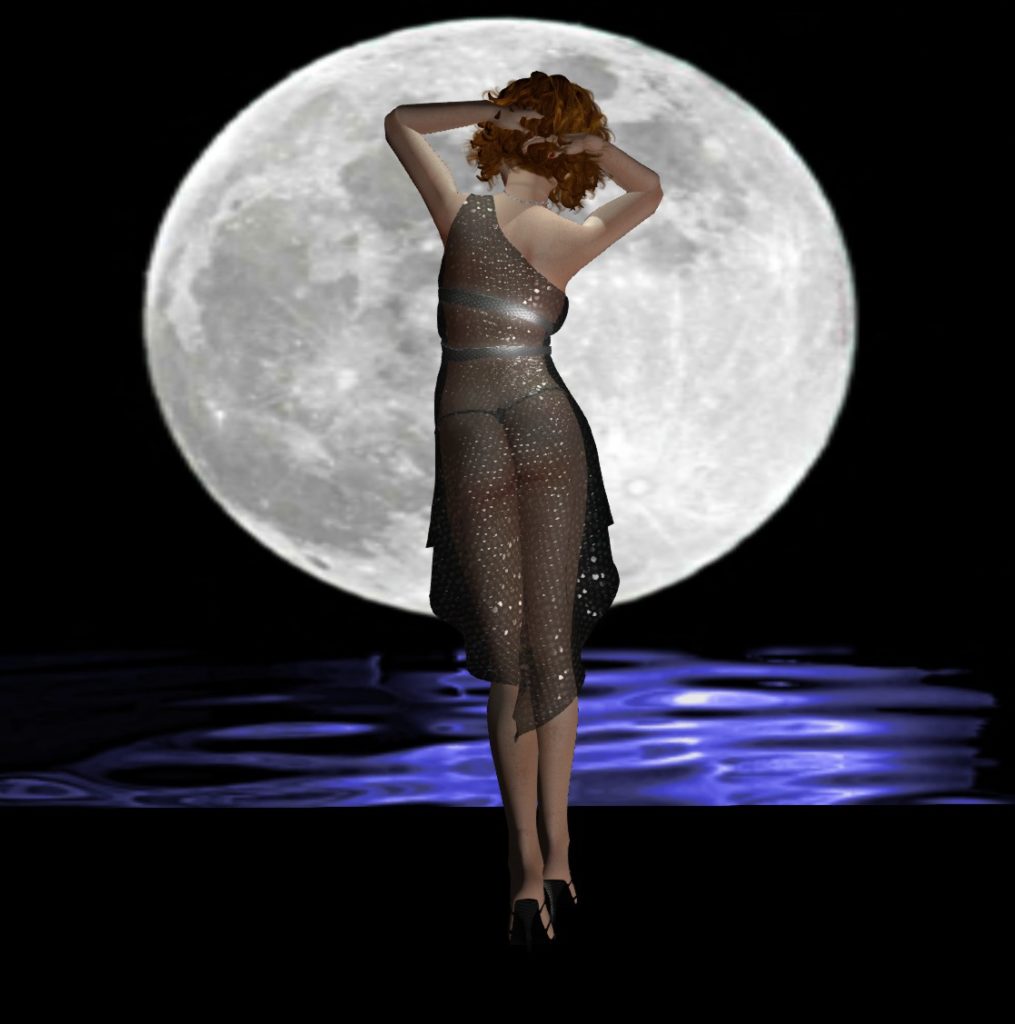 These items do require the Advanced Lighting Model to be activated, so it's not for the faint-of-cpu, although I have little problem on a range of computers that I've tried.  I'd definitely recommend checking the demos first – Ally offers free demos of all her items.  Additionally, transparent clothing leaves no room for alphas, so some adjustment of shape may be called for.
All of the Ally Adventure glitter sequins garments come with a set of personal lights.  These are similar to facelights, but are designed to produce sparkle in the dress.    Night (low illumination) produces a very transparent effect!  These are not for the excessively modest!  My dear friend Whit might be concerned about a lack of decorum, but it does feel good to get this off my chest.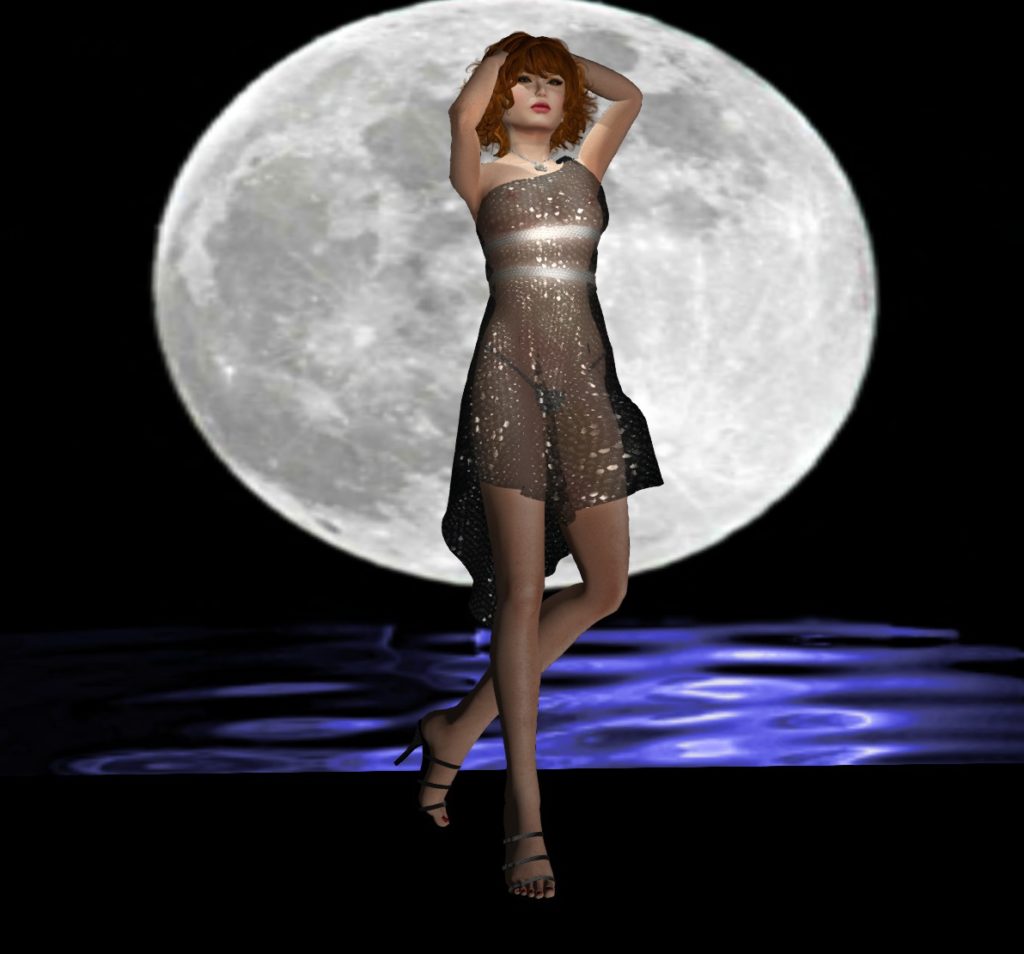 As a nod to some level of modesty, Sparta comes with a thong with multiple texture choices, but the breast is left transparent to view.
For contrast, a view of the same dress under daylight illumination.  The fabric is a bit less shear – external illumination hides (to some extent) the skin beneath.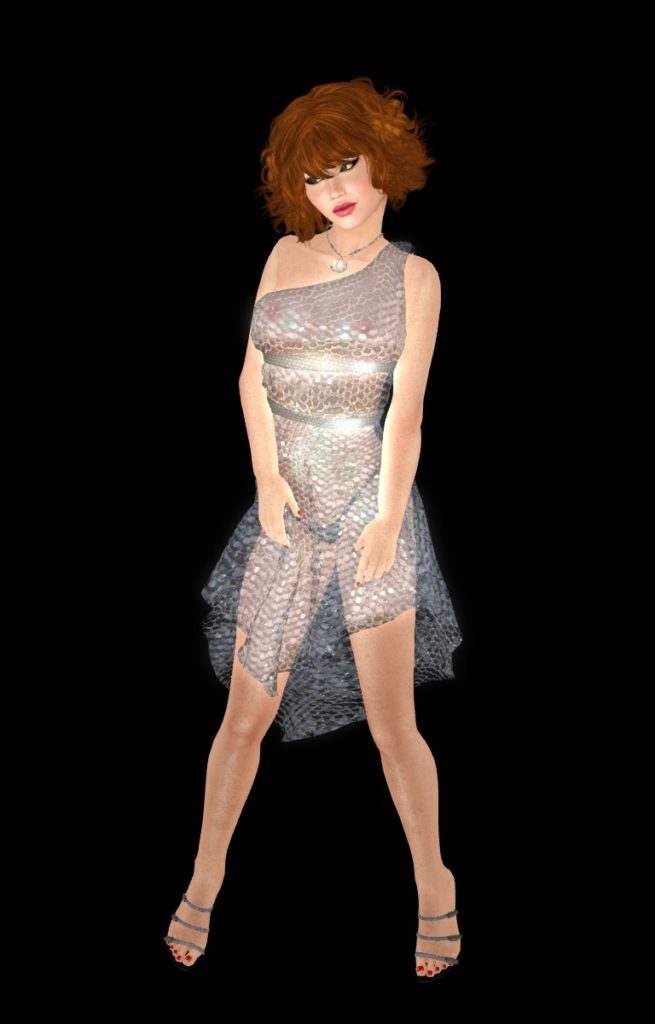 Ally Adventures features a broad range of clothing with these materials.  I can only say that I think they are worth every linden.  Watch this space for review of others – there's a very sexy swimsuit that I have my eye on.
Hair: Calico Taylor Light Ginger
Eye liner: Isis, by Vanity Flair by Lera (marketplace link)
Skin : Glam Affair Cleo Europa
Body: Slink Physique
Hands : Slink Hands Casual
Feet: Slink Feet Mid