Oh my it has been busy!  I finally want to show you some items from the Bats in the Belfry Hunt, going on until the 31st of October.  The hunt is spread out of three regions, so you'll need some time to find all the gifts.  Challenging!
Firstly, the overall look, including a top from Facepalm, jewelry from DemotiK, and nails by Dark Passions: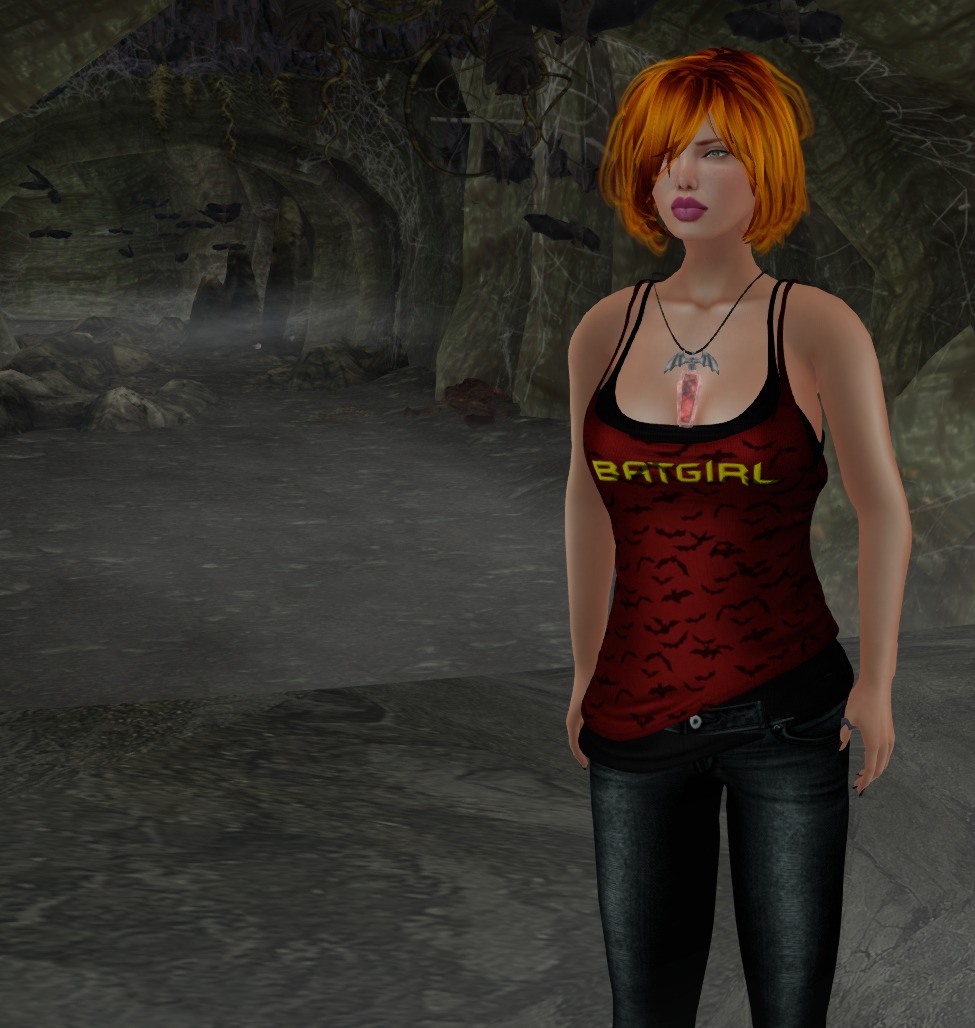 Here's a closeup on the Dark Passions necklace: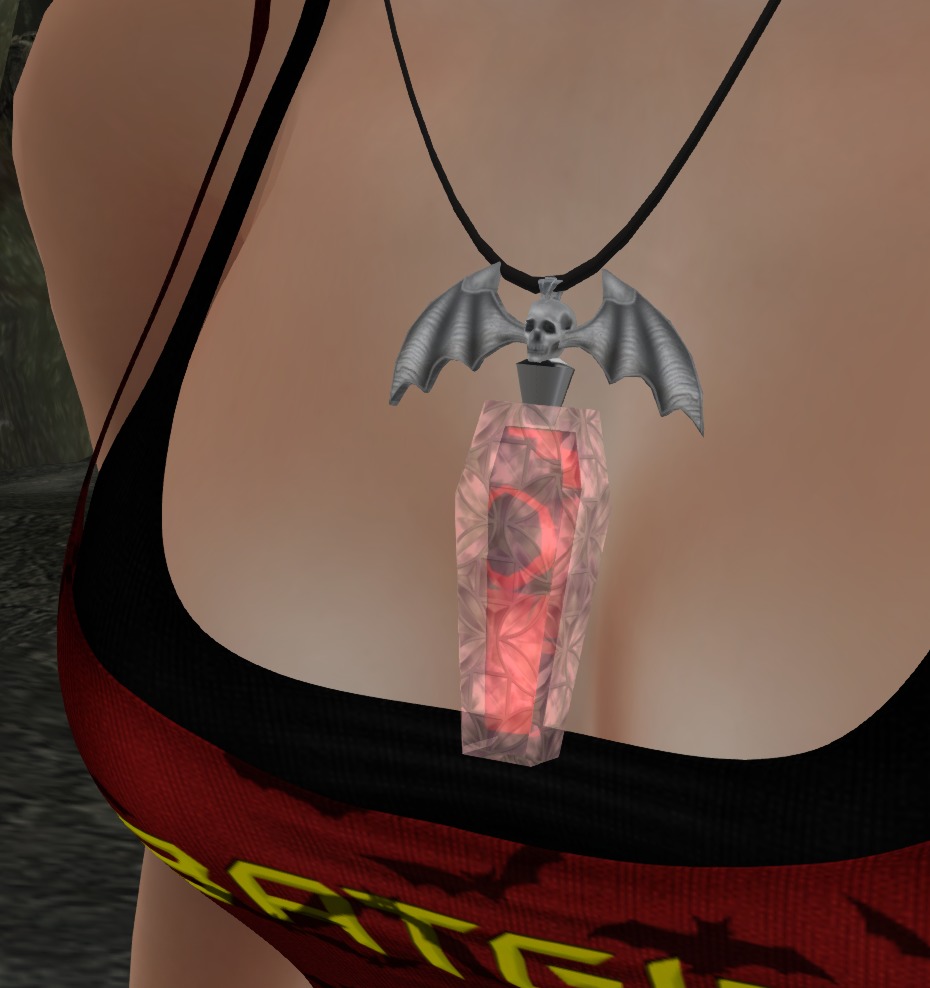 And a closeup on the nails, which I bought from one of the marketplace stalls, with 100% of the money going to Bat World Sanctuary.  The batty thumb ring is by The Nebulae.