I'm a big fan of winter, and am truly looking forward to snow – but I will NEVER say no to the beach!  And I'm very excited to share this find with you, given that a well-fitting bikini is as hard to find in SL as it is in RL.  Standard layers and appliers (for mesh bodies) are one option, but nothing beats mesh for the textured look of the bikini sitting on your skin.
But a mesh that fits – particularly a mesh body (such as my Slink Physique) is hard to come by.  While I can grudgingly adjust the bust, gaps at the hips, crotch, and butt are particularly hard to fit.
In that context, you'll understand why I'm so excited about the South Beach bikini from !Rebel Hope.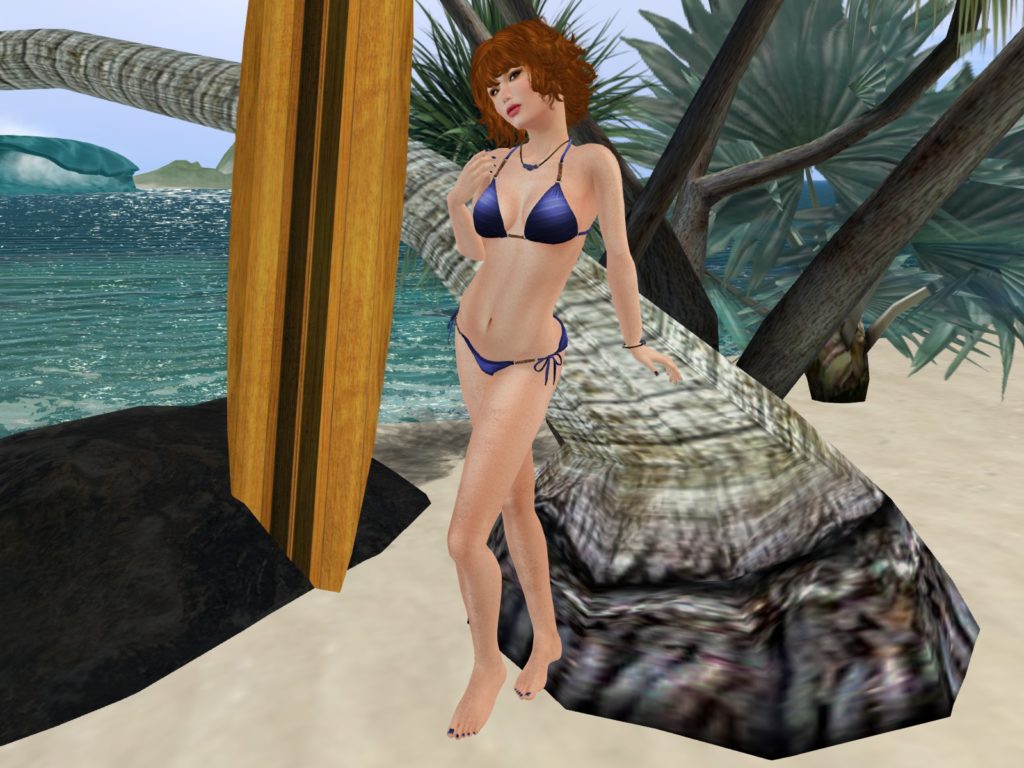 In addition to the standard mesh sizes,!Rebel Hope also offers meshes designed to fit Physique, Belleza, Freya, Isis, and Maitreya bodies.  Colours are sold separately, but metal trim is selectable from a HUD.  Leather braid and tie detail at the hip is amazing.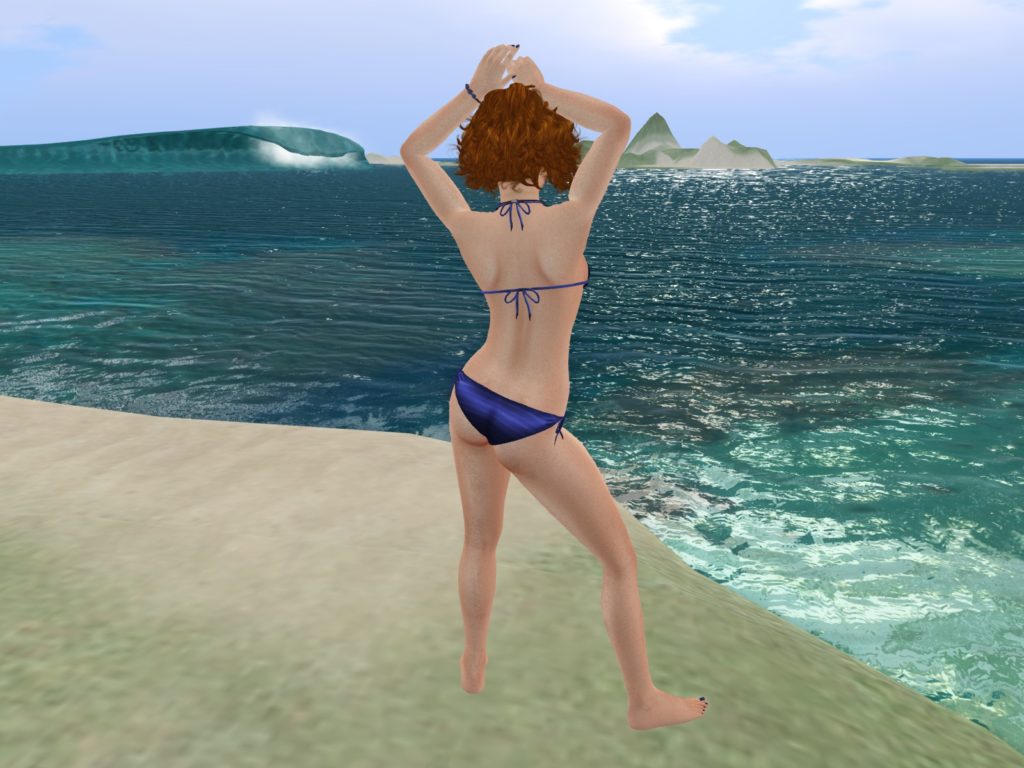 !Rebel Hope offers other styles as well in the same sizings.  Check out a demo today!
Hair: Calico Taylor Light Ginger
Skin : Glam Affair Cleo Europa
Body: Slink Physique
Hands : Slink Hands Casual
Feet: Slink Feet Flat
Location Pics : Tiki Lounge & Tiki Tattoo