Finding outfits for various events can be really challenging and really rewarding when it works out.  A club I go to quite a bit runs fetish nights, which I'm not really into, being pretty straight laced 🙂  On my travels though I found this bodysuit by Lo's Inspirations as a group gift.  The group is FREE to join.  I think it will be a great outfit to wear to the club!
The outfit comes on standard system layers and with TMP, Slink, Maitreya, Belleza, Omega and Lena appliers!  All your bases are covered with this outfit!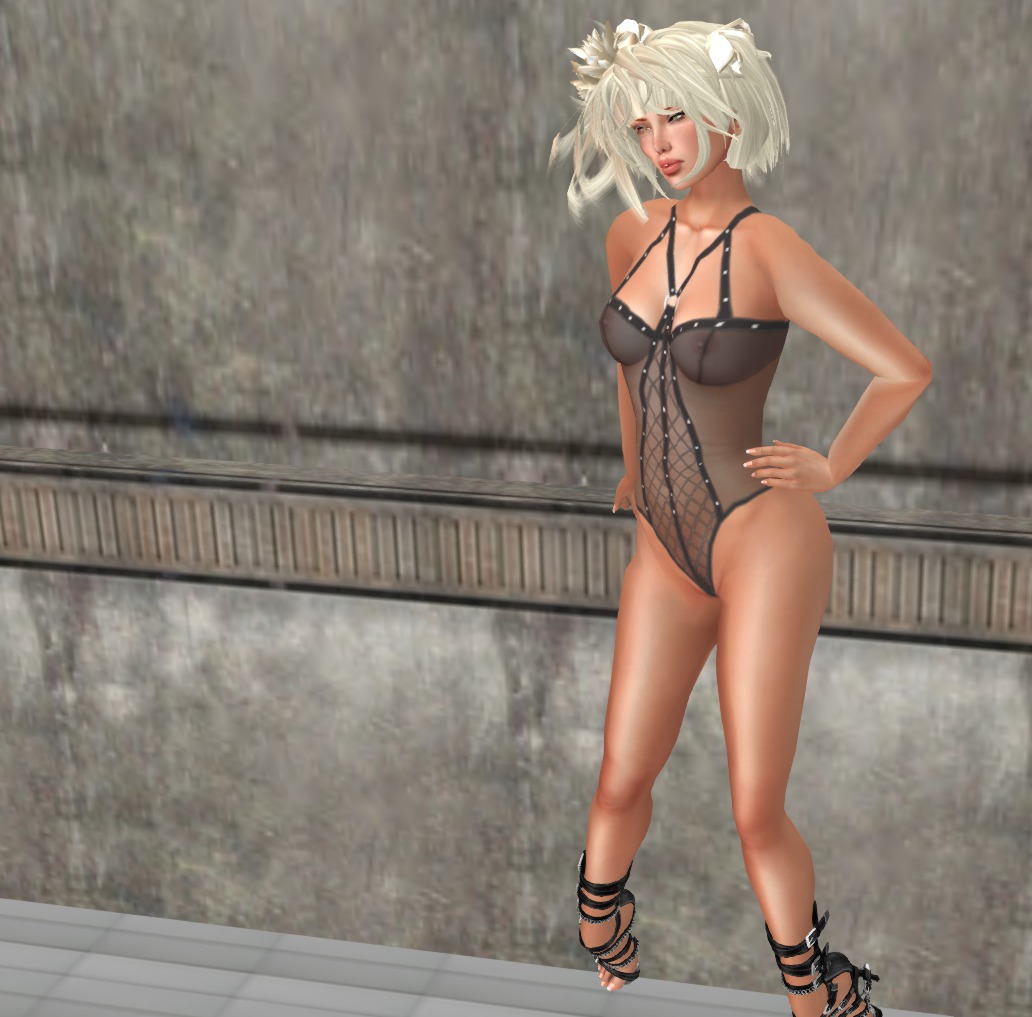 Here's a close-up on my heels so you can see the fantastic detail.