System clothing can look great when done correctly (and when it comes with appliers for mesh bodies!)
Case in point is this lovely little salmon and white cocktail dress.  It has three layers of flexi skirt which include resizers, making it a snap to get a good fit.  Included in the pack are pants and top on system layers, and Slink, Lola, and Omega appliers.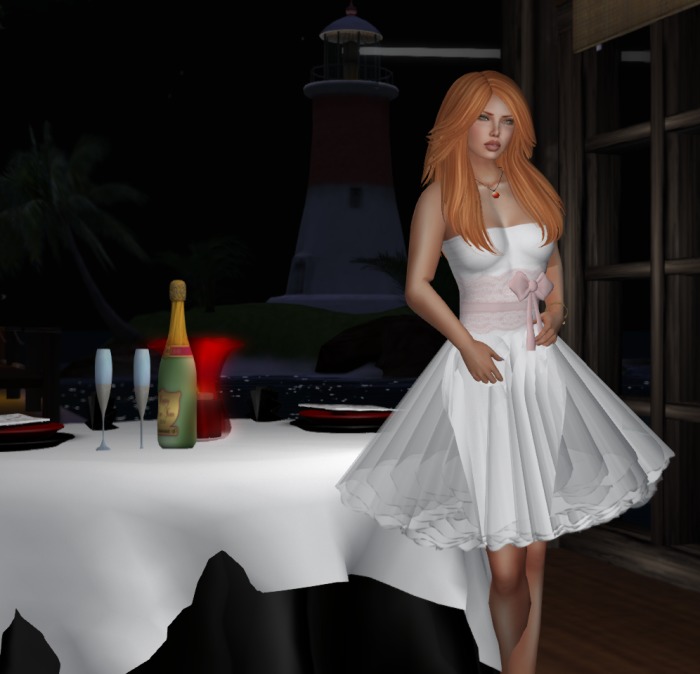 To fit in with the fall theme I added this great little necklace to fill out the look!