Another hunt gift from the FREE Batty Booty Hunt at Cerri's Booty.  This time a just in time witch outfit for Halloween.  The outfit comes with everything you see here with the exception of the hair.  Also included is a cauldron which I couldn't squeeze into the photos 🙂
I can't wait for Halloween, which is usually a very busy time in Second Life for parties and events!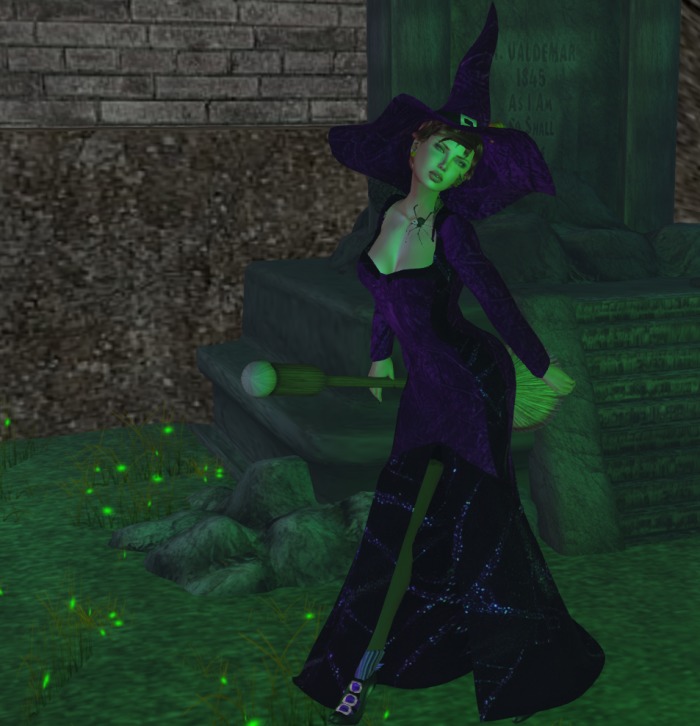 Outfit including shoes, hat, broom, accessories by Cerri's Booty (FREE hunt item)
Hair: Hat Hair by SF Designs (available for FREE in store)
And oh, as Aeon said the other day, hats are a pain in SL!  Alleviating the problem a little is the hair I am wearing from SF Designs, that is actually called "Hat Hair" 🙂  It doesn't solve all your problems by it helps a bit.