I'm excited to show you two hunt items from the Batty Booty hunt at Cerri's Booty, which runs through until 31st October.  This is a FREE hunt.
The lovely matched gown and heels for Slink High is not in a colour I'd normally wear with my carrot mop, but I'll make an exception because it's fall 🙂  The dress is materials enabled and looks wonderfully sparkly with a modern viewer such as Firestorm.  If you don't see the effect, check to see materials are enabled in Preferences->Graphics->General and make sure that "Bump map and shiny" is ticked under the "Shaders" section.
The gown also comes with a matching clutch, not shown in the photo.
Happy hunting!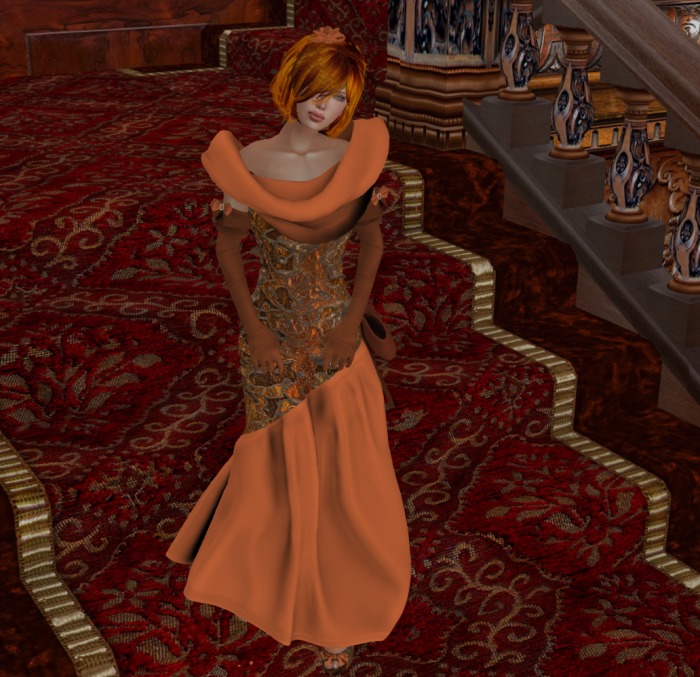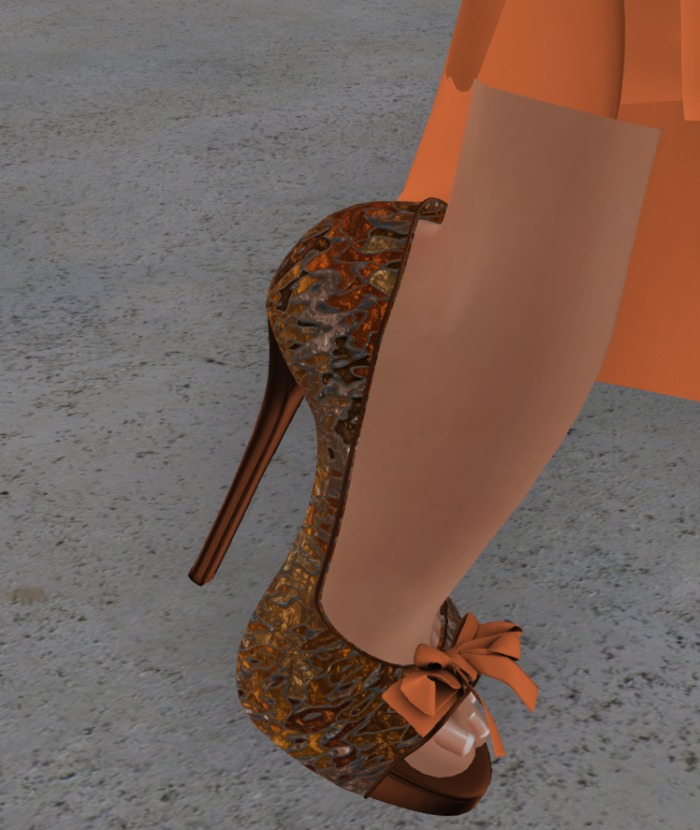 Outfit: Cerri's Debutante Copper (FREE hunt item)