This little outfit is called a "dress" in the product name, but I can't see it as anything other than a nightdress.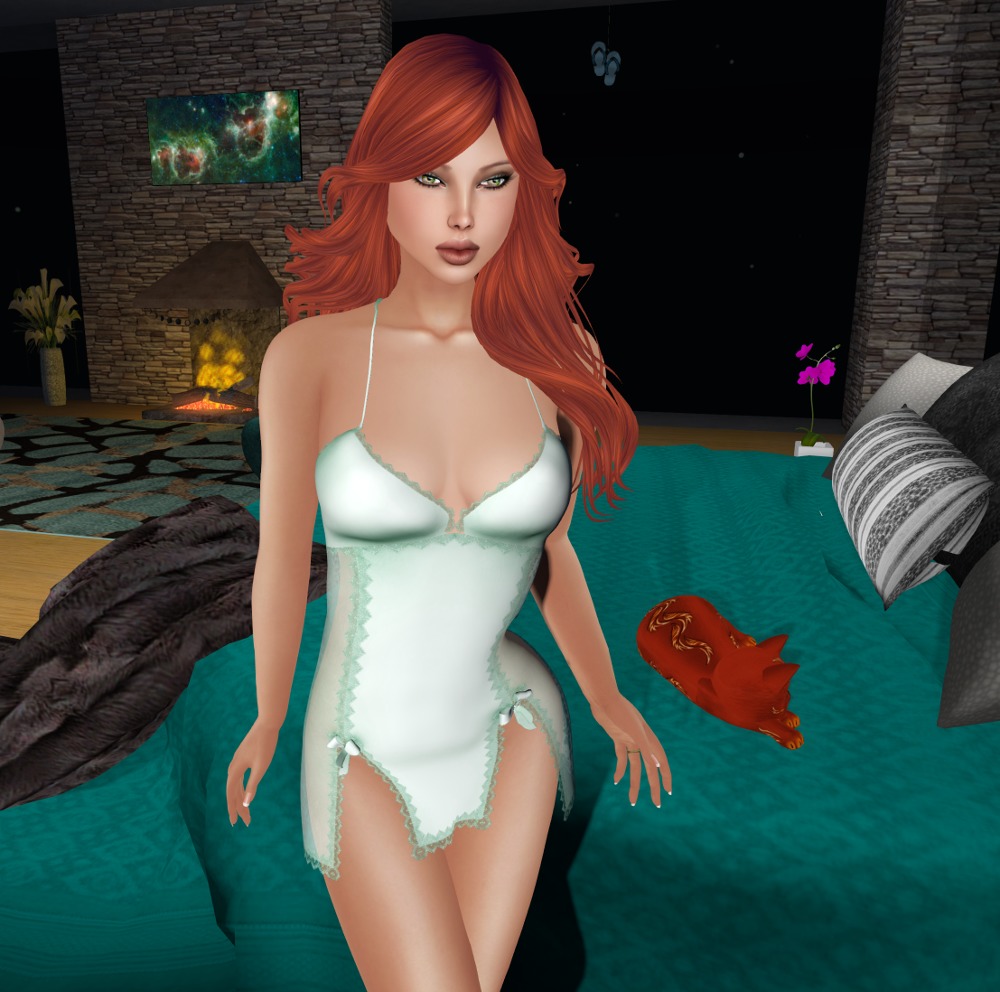 Despite the tiny thin straps, this is actually fitmesh, even though at first glance you might think it's applier.  It comes in sizes for Lara, Freya, Isis, Venus, Hourglass, Physique, and TMP.  Also included in the pack is a 15 color HUD to choose what pastel shade to wear!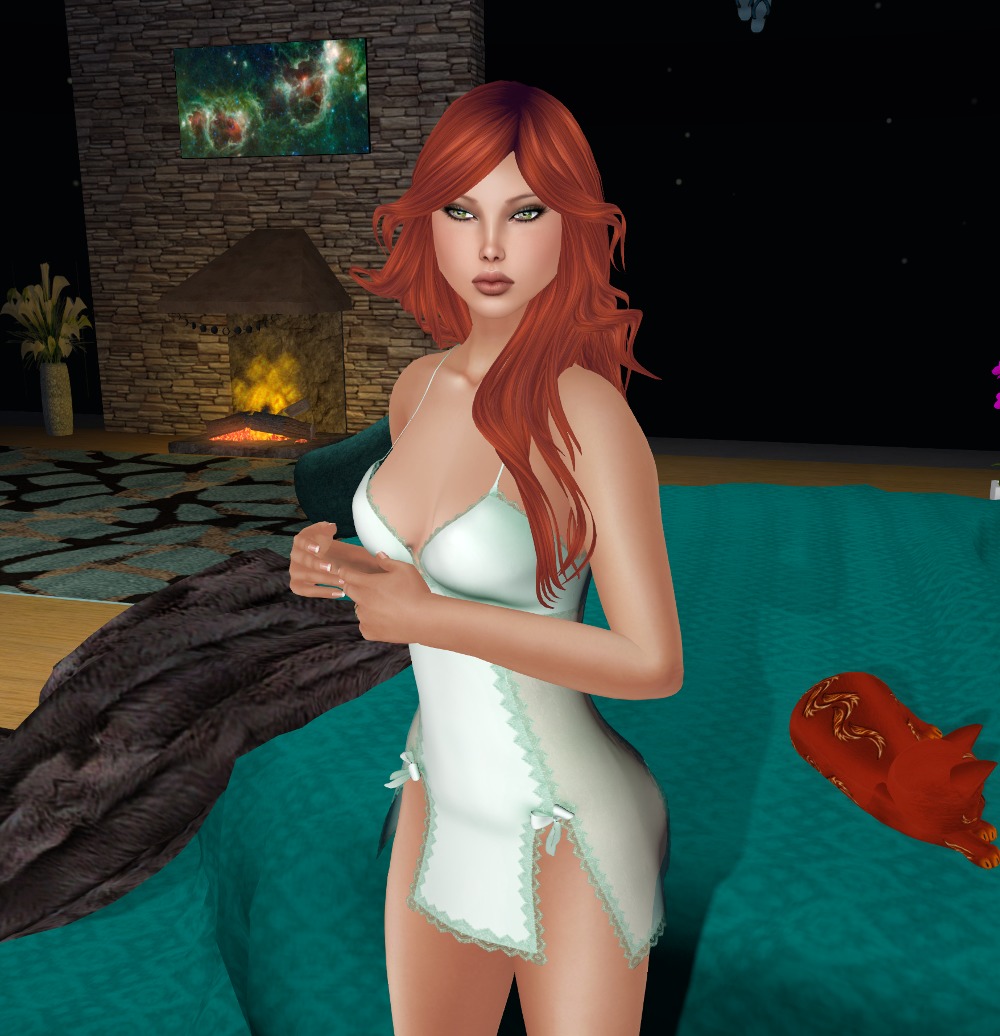 The outfit is high cut both back and front, and has semi-sheer side panels.  The little bow touches at the front are super cute.